The U.S. House of Representatives has passed a whopping $858 billion defense funding bill that would lead to the end of the COVID vaccine mandate placed upon military personnel.
The passing of this massive funding bill officially leaves the livelihood of the COVID vaccine in the hands of the U.S. Senate, where it will be voted upon in the days to come. If passed in the Senate, the bill would be sent to President Joe Biden's desk.
Despite backing the COVID vaccine mandate, Biden is expected to sign the bill if it does wind up on his desk.
Although many democrats back the vaccine mandate like Biden, the bill passed with a large bipartisan majority, with 350 votes in favor of the bill and 80 votes against the bill.
The bill in its entirety was 4,000 pages long and included provisions that the COVID vaccine mandate for active members of service enforced by the Pentagon be entirely dropped within just thirty days of being enacted.
The mandate which has been in place for a year was an absolute must for House republicans to approve the large funding bill that was compiled. House GOP recently threatened to completely scrap the bill and sink it if the Democrats did not rescind the COVID vaccine mandate.
Both President Biden and Defense Secretary Lloyd Austin have publicly voiced opposition to the GOP's provision to end the COVID vaccine mandate despite Biden's intention to sign the bill.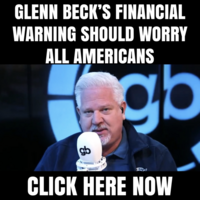 Members of Congress took to Twitter to voice their opinions on the matter:
The military COVID vax mandate is ending for now but there's still much work left to do.

The Biden Administration must reinstate and backpay all servicemembers who were terminated for not taking the vax.

The Administration must also commit to PERMANENTLY banning the mandate.

— Rep Andy Biggs (@RepAndyBiggsAZ) December 8, 2022
Democrats kicked soldiers, sailors, and airmen out of the military because of the #COVID19 vaccine.

Republicans fought back.

And now the vaccine mandate is set to be rescinded in the NDAA.

Freedom!

— Rep. Jim Jordan (@Jim_Jordan) December 7, 2022
The military COVID vaccine mandate will end!

Page 407 & 408 of NDAA text just released.

Next steps: end all COVID vax mandates (healthcare workers and foreign visitors), and reinstate all members of military wrongfully terminated due to vax.https://t.co/hRVftUh6yl pic.twitter.com/o8noBxngGe

— Thomas Massie (@RepThomasMassie) December 7, 2022
The good news about the NDAA is that the Covid-19 vaccine mandate is out.

— Rep. Marjorie Taylor Greene🇺🇸 (@RepMTG) December 7, 2022
Do you think active service members should be forced to get the COVID vaccine? Let us know why or why not in the comment section below.