House Oversight Chairman James Comer (R-KY) revealed a new crime to add to the "laundry list" of illicit activity allegedly committed by the Biden family during an exclusive interview with Maria Bartiromo on Sunday.
Comer had released a check showing that James Biden paid his brother $40,000, which the Bidens claim was a "loan." The Oversight Chair explained the stunning origins of the $40,000 payment, which bank records show can be traced back to Hunter Biden's infamous threat against a Chinese businessman with his father purportedly 'in the room.'
"If you go back to that email that you just put on the screen [the 'Big Guy' email], Tony Bobulinski, who was also supposed to be in on that deal with CEFC and the Bidens, where Joe Biden was supposed to get 10%, according to Hunter Biden, it matches up perfectly," he said.
"We traced the $40,000 check that Joe Biden received all the way back to that WhatsApp message where Hunter Biden claimed his father was sitting beside him, where he was shaking down the Chinese operative. That's where that $40,000 was triggered week. Just a few weeks after that text message, that $40,000 landed in Joe Biden's pocket after the Biden's laundered it. But that money came from China."
"Further evidence that Joe Biden benefited from his family's influence peddling scheme," Comer added.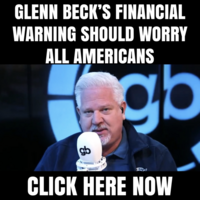 The Kentucky Republican then explains how the House impeachment inquiry has been "obstructed."
This has been a painful process, Maria," he said. "We've been obstructed. We've been fought at every turn, not just by the Biden's big money attorneys, but also by the federal government."
"The IRS has obstructed. The DOJ has obstructed the treasury, has obstructed. FBI has obstructed, and the Democrats on the House Oversight Committee have pretty much been the Biden legal defense team," he continued.
"But through it all, we have followed the money," he added. "We've done this the right way. We've subpoenaed bank accounts, and now we have enough bank accounts, Maria, where we can actually trace the money. We can connect the dots because as you showed on the screen with this series of transactions, that's called money laundering, and this was a very organized criminal enterprise by the Biden family. This wasn't just some drug addict doing concoctions and making wild transactions. This was very organized, and the reason they did these complicated transactions was to disguise the source of the revenue and to deceive the IRS from paying taxes."
Comer then explained how the bank records now suggest that the Bidens could be guilty of tax evasion.
"So what you're going to see in the coming weeks is a lot of loans, anytime the Bidens have money, they're going to claim it was a loan, because you don't have to report loans on your taxes," he said. "If you're the IRS and you're just looking at someone's taxes, you would never know that Joe Biden got two checks for loan repayments, 200,000 and 40,000. You wouldn't know about all the money that we're going to show that James Biden took in and Hunter Biden took in from loans. Loans is a way, it's an integral part of money laundering where you deceive from the IRS about the revenue you're taking in. In other words, you're a tax cheat."
"Wow," Bartiromo exclaimed. "So in other words, in addition to potential bribery influence peddling, there could be tax evasion as well."
Comer explained how "in addition to influence peddling, which we have clearly proved the Bidens were doing, they have tax fraud implications with the IRS."
As reported earlier, U.S. President Joe Biden has been shown to have benefited from his family's illicit business deals with CCP-connected Chinese businessmen, according to new financial disclosures provided by the House Oversight Committee.
The Wall Street Journal laid out the known facts of the startling revelations.
"According to the committee's latest bank records memo, the first check was written to Joe Biden on September the third, 2017 after a series of complicated financial transactions. The memo alleges that earlier that same year, Hunter Biden and his business associates forged a venture with CEFC, an energy company with connections to the Chinese government, which obliged it to contribute a $10 million capital payment when the money didn't arrive."
Biden got the personal check for $40,000 in September 2017 from an account shared by his brother James Biden and sister-in-law Sara Biden. The check said that the money was for "loan repayment."
The claimed repayment was sent after money passed through Northern International Capital, a Chinese company connected to CEFC, to several accounts linked to Hunter Biden and finally to the personal account that James and Sara Biden shared.
House Republicans who are spearheading an impeachment inquiry against President Biden are closely examining these financial transactions between Joe Biden and his brother James Biden.
This scrutiny is part of a wider investigation into the commercial dealings of the Biden family, with a specific focus on determining if the president has derived personal benefits from political influence-peddling, which has potentially compromised his administration.
The financial records, which were subpoenaed by the Republican staff of the House Oversight and Accountability Committee, reveal that Joe Biden got money directly from his brother James in two instances, during the period between his vice presidency and presidency.
The House Republicans revealed additional information regarding one of these cases on Wednesday. The president and his supporters assert that they constitute the reimbursement of loans extended by Joe Biden to his sibling. The financial records provide evidence that the checks serve as a means of repaying a loan, they claim.
But the Republican-led House has conducted an investigation into the sources of two payments, asserting that one payment originated from James Biden's commercial involvement with a healthcare company established in the United States, while the other payment was associated with a Chinese business that both James Biden and Hunter Biden, the president's son, were affiliated with: CEFC.
The Republicans have yet to conclusively demonstrate that Joe Biden had knowledge of the origin of the cash.
However, Joe Biden's office indisputably coordinated with his son Hunter Biden in a number of ways: Meeting with Hunter's business associates dozens of times, speaking with them on the phone at least 20 times, forwarding him official government emails, bringing him on board AF2 to attend meetings at least 15 times, arranging travel for him and his business associates, and even ensuring he had "special attention" on his influence-peddling trips to China.
Whether or not Joe Biden knew of the source the payments is irrelevant. If he unknowingly aided and abetted his son's illicit influence-peddling, then he is too incompetent to be president. If he knowingly aided and abetted it, then he is too corrupt to be president.
Either way, Joe Biden is compromised and should not be allowed to become president again in 2024.
Subscribe to the "Relentless Podcast" with Kyle Becker.