On Saturday, the House of Representatives approved a "clean" stopgap funding bill to prevent a government shutdown. The legislation was sent to the Senate for consideration just hours before the midnight funding deadline.
This measure would maintain current government spending levels for a period of 45 days and includes $16 billion in disaster relief, matching the amount requested by the White House in a supplemental proposal. However, it does not include aid for Ukraine or any changes to border policies.
The House overwhelmingly passed the stopgap bill with a bipartisan vote of 335-91, shortly after Speaker Kevin McCarthy (R-Calif.) introduced the proposal. Ninety Republicans and one Democrat voted against it.
This move marks a significant change in Speaker McCarthy's approach to government funding, potentially putting his Speakership at risk as conservative members of the House intensify their threats to remove him from his position.
At the same time, Senate Minority Leader Mitch McConnell (R-Ky.) announced that Senate Republicans would not support the Senate's bipartisan continuing resolution (CR) and instead deferred to the House plan. The Senate proposal would have funded the government through November 17 and included $5.99 billion in disaster relief and $6.15 billion in Ukraine aid.
McCarthy had previously indicated that he would not bring the Senate measure to a vote in the House due to concerns from conservative members regarding Ukraine funding and the absence of border security provisions. Support for Ukraine has become a contentious issue within the House GOP conference.
McCarthy's decision to bring a clean stopgap bill to the floor represents a departure from his earlier stance on government funding. In recent weeks, he had been urging his conference to rally behind a GOP-crafted stopgap bill that included provisions for border security. This strategy was intended to give Republicans more leverage in negotiations with Senate Democrats and the White House. McCarthy had downplayed the possibility of working with Democrats to avert a shutdown, emphasizing the importance of including border security measures in any funding legislation.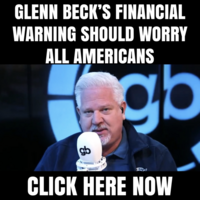 However, on Friday, a group of 21 conservatives voted against the GOP stopgap bill, leaving McCarthy with limited options to prevent a shutdown before the impending deadline. Shortly after the failed vote, the Speaker proposed a "clean" stopgap bill without Ukraine funding, and this proposal was passed on Saturday morning.
While the Saturday vote moves the country closer to avoiding a government shutdown, it also increases the risk of McCarthy losing his Speakership. Hard-line Republicans had been publicly warning for weeks that the Speaker could face a vote of no confidence if he collaborated with Democrats on funding the government.
In response to these threats, McCarthy stated on Saturday that he would not be deterred, saying, "If someone wants to remove me because I want to be the adult in the room, go ahead and try. But I think this country is too important. And I will stand with our military. I'll stand with our border agents. I'll stand with those that have to get their medicine from the government as well. I think that's too important."
Get more of Kyle Becker's commentary by subscribing to his new "Relentless Podcast."