The House Republican conference's enthusiasm for impeaching senior Biden officials has expanded from the edges to the center, predicting the strong pressure Kevin McCarthy would face from his colleagues if he becomes Speaker next year.
WATCH VIDEO:
During President Biden's first year in office, the far right of the Republican Party was primarily interested in impeaching him and his Cabinet officials. However, the same discussions are now taking place among a considerably bigger population despite the fact that there is almost no precedent or legal rationale.
The Republican Study Committee, which includes more than 150 members of the House of Representatives, is preparing the framework for the impeachment of Homeland Security Secretary Alejandro Mayorkas.
According to a member of the committee, a majority of the members want to impeach him, per report.
A letter was submitted to Mayorkas on Monday by 133 members of Congress, led by the committee chairman, Rep. Jim Banks (R-Ind. ), and Rep. Brian Babin (R-Texas), the Border Security Caucus co-chair, lays the groundwork for impeachment even without using the word.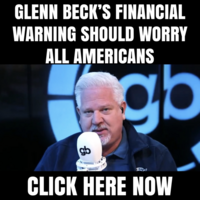 The only reason the RSC hasn't called for impeachment yet is that it wanted to create consensus and seek party leaders' approval before proceeding.
According to a person familiar with the group's deliberations, they've backed a more measured approach to impeachment.
"Kevin [McCarthy], the House Minority Leader, wants to establish the case before we go for the jugular," a source told Axios.
McCarthy, House Minority Whip Steve S. (R-La.), and Republican Conference Chair Elise Stefanik (R-N.Y.) are among the 133 House Republicans who have signed on thus far.
When asked about impeachment during a news conference at the border on Monday, McCarthy stopped short of calling for it outright.
Regardless, he stated, "If someone isn't doing their job properly, there's always the possibility of impeaching them. But he just has 30 days left."
That was a reference to the 30 days Mayorkas was given to respond to the committee's queries.