Democrats tried to tell us that the 2020 election was the most "secure election in history", but more election fraud has just been uncovered. California council member Shakir Khan has been arrested for suspicion of election fraud specifically in the 2020 election.
"Our investigation uncovered that councilman Shakir Khan has attempted to undermine, manipulate and violate one of our most fundamental rights here in our country, and that is the right to free and fair elections," said San Joaquin County Sheriff Patrick Withrow at a press conference.
"It appears councilman Shakir Khan has targeted members of his own community, our Pakistani community in the north county," he continued. "And we are doing everything we can to work with them to make sure that they are protected and that any damage done to them or their families is corrected by this man's actions."
According to Fox40, here are the charges he faces:
•Submission of fraudulent registration to the Secretary of State
•Submission of fraudulent Candidacy petition
•Aiding/abetting the commission of fraud at any election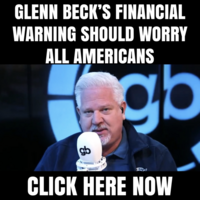 •Subscription of fictitious names to nomination petitions
More on the story from Fox40:
When they searched Khan's home, 41 sealed and completed mail-in ballots were allegedly found. At the time, Khan was running for the District 4 seat on the Lodi City Council.

"When we saw this, we thought that something was off here and we didn't know we had a crime at this particular point because there was a recent change in election law and people can turn in ballots on behalf of another," Capt. Art Harty of the sheriff's office said in the press conference.

Officials from the sheriff's office said Thursday there were 23 names registered to vote at Khan's address and 47 others were registered to vote at other addresses but used Khan's email and phone number.
Watch the press conference here:
12) HERE ARE THE VIDEO LINKS: https://t.co/5ZHweyFNN5https://t.co/Jjv5EfVIQ6

— Mark Mendlovitz (@MendlovitzMark) February 18, 2023
Mark Mendlovitz has an in-depth twitter thread on the matter:
1) POLITICAL EARTHQUAKE ALERT:
This story is incredibly important, and it wouldn't have been discovered without the terrific detective work of San Joaquin County Sheriff Patrick Withrow's department. …

— Mark Mendlovitz (@MendlovitzMark) February 18, 2023
2) What started out as an investigation of the gambling and money laundering activities of a local Lodi city councilman originally from Pakistan (Shakir Khan) morphed into an investigation of an extensive ballot trafficking and harvesting scheme. …

— Mark Mendlovitz (@MendlovitzMark) February 18, 2023
3) The reason this story is so important is what is caught on video and what the investigation revealed about the vulnerabilities of our election system. …

— Mark Mendlovitz (@MendlovitzMark) February 18, 2023
4) The video is amazing. It shows just how easily people can be intimidated into voting via ballot harvesting. As the Sheriff's department noted, not only was the privacy of their votes lost, but these voters were also subjected to ILLEGAL ELECTIONEERING. …

— Mark Mendlovitz (@MendlovitzMark) February 18, 2023
5) "Vulnerable communities" (as the Left refers to them) like immigrants and the elderly, can be easily threatened and exploited because ballots OUTSIDE THE SANCTITY OF THE SECURE VOTING BOOTH present a very inviting target to political operators. It's all caught on video. …

— Mark Mendlovitz (@MendlovitzMark) February 18, 2023
6) The portion of the video after the 30-minute mark is especially interesting. The spokesman notes that California's "online voter registration system seems to be an HONOR SYSTEM. ANYBODY CAN PUT INFORMATION IN THERE TO REGISTER TO VOTE." …

— Mark Mendlovitz (@MendlovitzMark) February 18, 2023
This is still a developing story. Stay tuned for more…