It took nearly a month, but the GOP just gained an even larger majority in the House after a lingering California race has been decided.
As the Daily Wire reports, "Republican John Duarte won California's 13th Congressional District after his Democratic rival, Adam Gray, conceded on Friday"
"After weeks of incredibly hard work by our election workers, the result has become clear," Gray said in a statement that he posted on Twitter. "While I had hoped for a different outcome, I accept the results and have called to congratulate my opponent, John Duarte."
Read the full concession here:
There is no better place to grow up than in the Valley. It has been the greatest honor of my life to represent our community in the State Legislature. Whether elected or not, I will never stop fighting for the Valley. pic.twitter.com/xVQagl7MXx

— Adam C. Gray (@AdamGrayCA) December 3, 2022
The Daily Wire continues with this analysis:
With Duarte emerging victorious, House Republicans are projected to hold a narrow majority in the lower chamber with 222 seats compared to 213 seats controlled by the Democrats, according to CNN. Exactly how many seats Republicans and Democrats have could prove critical in the contest for House speaker due to the slim margin. Minority Leader Kevin McCarthy (R-CA) is positioned to snag the role, but he'll need to garner at least 218 votes in January. A handful of Republicans have voiced opposition to McCarthy's ascension to the speakership.
Since the Democrats will use every member they can to obstruct the GOP's agenda, every seat matters. Thankfully there are Californians who are sick and tired of Democrat leadership.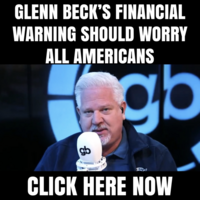 Duarte clearly struck a chord after he promised to protect farms, battle crime in California and fight against the high cost of living.
"You deserve to thrive, not just survive," Duarte declares on his website.
"Out-of-touch career politicians have put the needs of big corporations and special interests before us. They have driven prices sky-high with reckless spending. Working Valley families are being forced to choose between food on the table and gas in the tank. As your Congressman I'll do the right thing – I'll vote to suspend the gas tax and cut fuel and food prices."
Could this be a sign of things to come in California? Only time will tell…