Time and time again, the vice president has proven that she is not worthy of being in a position where busy citizens of the United States have to listen to her ridiculous speeches. Harris's track record has shown that she is nothing but another clueless American who has been put in a position of power. We have Biden to thank for that, as he is also not very different from her.
Kamala Harris's most recent embarrassment was Tuesday at Claflin University in South Carolina. The vice president appeared with Miguel Cardona, the secretary of Education, and gave a speech about how Biden's administration has supported community banks with his investments.
Harris's words were, "We invested an additional $12 billion into community banks because we know community banks are in the community and understand the needs and desires of that community as well as the talent and capacity of the community."
Though Harris has gotten her fair share of public humiliation, this speech tops every other nonsense she must have spewed, and even citizens of the United States share in this mortification. The United States Vice President prepared that speech, read it to herself, and decided that she had done a great job.
Did you know "Community" Banks are in the COMMUNITY?!

Another fine speech by Vice President Word Salad! #REDWAVE pic.twitter.com/xMKz8ApVaK

— Sebastian Gorka DrG (@SebGorka) September 22, 2022
In one sentence, Harris said 'community' five different times, and the point brilliant Harris could pass across was that community banks were actually in the community. Perhaps, locking up schools is already taking its toll on Harris because she needs to be reenrolled. 
Funnily enough, Harris and her president do not need to struggle half as much with words when it comes to name-calling. The duo should be given awards for their incredible talents in creating new vocabularies for their opponent, as that is what they do best.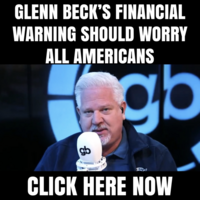 MAGA Republicans, Semi-fascists, domestic extremists, terrorists, et cetera all come easily to the president and vice president. Yet, constructing a simple sentence that is not about Republicans for once is tasking for Harris. This can lead one to conclude that Harris is motivated by her hatred for rights, giving her a sense of purpose. 
Why exactly is such a person the Vice President? Besides being an embarrassment to the country, what positive contributions has this woman made so far? 
Thanks to harris, even foreign media have begun to mock the country as an Indian media posted, "According to her, billions are invested in community banks as the community banks are present in the community."
This is not even the first time Harris will perform so ridiculously and trend for the wrong reasons when asked to give a simple speech. 
In May, Harris said, "That is especially true when it comes to the climate crisis. Which is why we will work together, and continue to work together, to address these issues, to tackle these challenges, and to work together as we continue to work operating from the new norms, rules, and agreements, that we will convene to work together on. To galvanize global action. With that I thank you all. This is a matter of urgent priority for all of us. And I know we will work together."
Kamala: "We will work together, and continue to work together, to address these issues…and to work together as we continue to work, operating from the new norms, rules, and agreements, that we will convene to work together…We will work on this together"pic.twitter.com/wrklQopoMQ

— Daily Wire (@realDailyWire) May 15, 2022
I tried to follow through with this speech but gave up after hearing "work together" for the third time in just one sentence. Yet, English is supposedly harris's first language. At least the republicans are fighting to keep schools open and teach young Americans, so they do not turn out to be like a certain vice president who can't form reasonable sentences.