Hunter Biden's former business partner was sentenced to more than a year in prison on Monday for his part in a conspiracy to swindle a Native American tribe of $60 million in bonds. Judge Ronnie Abrams of Manhattan sentenced the defendant, Devon Archer, to one year and one day in federal prison, saying the offense was too heinous to let him go free. The Oglala Sioux, who were scammed, is one of the poorest tribes in the country.
Archer will also be required to pay a forfeiture of more than $15 million and restitution of more than $43 million alongside his co-defendants in the case. According to his attorney, Matthew Schwartz, the sentenced fraudster has maintained his innocence and plans to fight his conviction and punishment.
Archer and Schwartz said they were taken advantage of by crooked businessmen who intended to employ him in the scam in brief remarks to Abrams right before he was convicted. Archer said that he felt remorse for the victims, emphasizing that he was feeling bad for all the pain he had caused to his family and friends, per report.
Before his arrest, Archer was on the board of Burisma Holdings, a Ukrainian energy business, alongside Hunter Biden. Biden was unrelated to the fraud plot for which Archer was convicted on Monday.
After a trial in 2018, Archer was found guilty of conspiracy to commit securities fraud by a jury. Prosecutors claimed that Archer and his co-defendants bought approximately $60 million in bonds from the tribe of Oglala Sioux and used them to create a financial services mega-company instead of annuities.
Abrams granted Archer's request for a new trial after his conviction, but her ruling was overturned by a federal appeals court, and the conviction was upheld. At his sentence, Abrams admitted that Archer was not the scheme's mastermind and that he did not try to impede justice as some of his co-defendants had.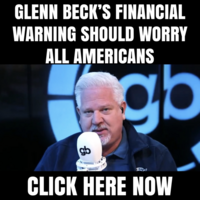 This story syndicated with permission from Byberry News and Politics