According to a recent inspection of the first son, Hunter Biden & a company, he headed made roughly $11 million from his dubious financial operations when his father was vice president & shortly after.
From October 2017 to February 2018, President Biden's scandal-plagued son spent more than $200,000 per month on luxurious hotel rooms, bills on a Porsche sports vehicle, and dental treatment, as well as making mysterious bank withdrawals, according to an NBC News report.
According to the network, the staggering amounts were derived from an examination of material stored on the first son's laptop the contents of which were originally published by The Washington Post in 2020 and data provided by Senate Republicans, per report.
According to NBC, ties to a Ukrainian natural fuel business suspected of corruption & a since-vanished Chinese tycoon suspected of bribery and fraud provided him with a steady stream of revenue from 2013 to 2018.
"This is an enormous amount of money for Hunter Biden, whom I don't believe is an experienced corporate transactional attorney," retired White House chief ethics lawyer Richard Painter said to The Washington Post.
"All I know is I wouldn't be pulling that kind of money and I've been a securities law expert for almost 30 years. There's no way I'd be pulling down that kind of money."
Painter, a University of Minnesota professor of law and Democratic congressional candidate, added, "If Hunter Biden cared about protecting the family's reputation, he would disclose everything."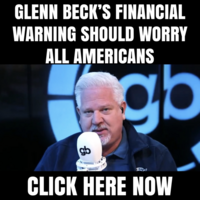 "The whole thing doesn't look good," he continued.
Hunter Biden's business connections with Ukraine's Burisma Holdings & Ye Jianming, the chairman of the CEFC China Energy conglomerate, were described in emails from the laptop first exposed by The Post for more than 18 months ago.
The mainstream media either disregarded or indicated that The Post's October 2020 reporting was the result of Russian disinformation attempts ahead of the 2020 presidential campaign.
Nevertheless, the New York Times & the Washington Post confirmed some of the messages as part of a federal grand jury investigation in Wilmington, Delaware, into potential tax fraud, financial fraud, and lobbying law violations by Hunter Biden.
In addition, if Republicans retake control of the House & Senate next year, they have promised to initiate probes, with some surveys giving the GOP an advantage given rising inflation and President Biden's low approval ratings.
NBC did not specify where the $11 million came from, but mentioned previously disclosed transfers of $4.8 million to Owasco PC, a business managed by Hunter Biden, from a joint partnership sponsored by CEFC & Ye.