In a recent interview with Piers Morgan, Florida Governor Ron DeSantis didn't commit to running for president in 2024, but he exuded confidence that he would win if he decided to do so.
"If I were to run," DeSantis said according to the New York Post. "I'm running against Biden. Like we [him and Trump] are competing for the Republican, potentially, I get that, but ultimately you know the guy I'm gonna focus on is Biden because I think he's failed the country. I think the country wants a change. I think they want a fresh start and a new direction and so we'll be very vocal about that."
"Do you think you could beat Biden?"
"I think so," DeSantis replied.
The official interview with Ron DeSantis wont air until Thursday, on "Piers Morgan Uncensored," Fox Nation.
Despite Trump's surge in the polls over DeSantis, the Florida Governor remains poised. "I won with independents by 18 points," DeSantis remarked, "and so that will be the same formula that we would take, and honestly forget about me, I think anybody should take the formula like that nationally.
"You can't win with just Republicans. You've gotta win with independents and you need to convince some of these Democrats, which I was able to do in Florida, because they're not woke, they don't like some of the nonsense going on. They want their streets safe, and they want quality education. So I think you could appeal to people across the canvas."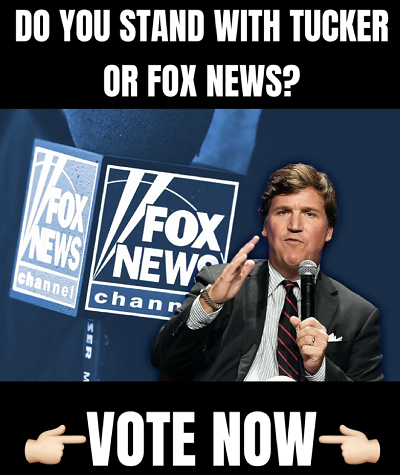 DeSantis continued, "One of the things that was interesting about my election," he said, "is that voters in Florida overwhelmingly thought the country was on the wrong track, but they thought Florida was on the right track. So, they saw the difference in terms of how things are governed. We run big budget surpluses . . . the federal government's $31 trillion dollars in debt. We're very tough on crime, the policies in Washington are to be more weak on crime. We believe in being good stewards of the environment, but I don't want to control everyone's behavior with some of the stuff that's going on."
"And we have really fought against the woke ideology. People know we cannot be governed by a woke agenda and some of these mayors and prosecutors that have gotten elected around the country on that agenda, their societies have decayed as a result of it. So, I think just some common sense, some leadership, some courage and being right on the issues I think could go a long way."
"What I've been called upon to do as Governor is make the right decisions when it wasn't easy. A lot of people thought I was dead a few years ago because I was charting my different course and my view is I got elected to save the jobs of the people I represent. It can't be looking out for my own job."
When asked about whether or not he'll run for president, the Florida Governor said, "I haven't made a final decision on it. I've told people that I've got a lot to do over the next few months in Florida. We're gonna put a lot of points on the board. And then we'll see how the dust settles after that, but I can tell you a lot of people realize the country is not going in the right direction and believe that what we've been able to do in Florida, if we can apply that nationally, we can get America back on track and back on our foundations.
While discussing the drawbacks to running for a presidential campaign, DeSantis cited concern for his family. "I've got a young family. I've got different obligations and it's not the easiest thing in the world to go through and I also want to make sure that I have a very clear rationale for doing what I'm doing. All I'm interested in doing is getting things done and accomplishing things."
He continued, "I don't need a title. I don't need fanfare. I just want to know that if I put my mind to this, if we ever did that, and we're successful, what could I do to make a difference and that's what I have to have."