Greasy Gavin Newsom is the governor of California, the state on the verge of failing thanks to incompetent handling of water resources, a massive homeless population that has overrun cities, and criminal elements that Newsom and his soft on crime cronies have essentially given a free hand to continue preying on the Golden State's businesses and citizens.
Yet, despite all those failings, he recently decided to attack Florida Governor Ron DeSantis, whose state is essentially the opposite of California in policy and is now thriving, for running a state that is less "free" than California.
Greasy Gavin did so in the form of an ad in which he claimed, for example, "Your Republican leaders, they're banning books, making it harder to vote, restricting speech in classrooms, even criminalizing women and doctors."
He then encouraged Floridians to move to California so that they could be free, something that seems unlikely given how utterly unlivable California has gotten for anyone who's not an oligarch or criminal.
Florida Gov. Ron DeSantis' reelection campaign hit back hard, telling Fox News digital, "Gavin Newsom might as well light a pile of cash on fire. Pass the popcorn for his desperate attempt to win back the California refugees who fled the hellhole he created in his state to come to Florida … The people of Florida pay no mind to the pathetic smear campaigns from the Democrats and their allies in the corporate media. We're too busy enjoying the freedom Gov. Ron DeSantis has created in the Sunshine State."
But it wasn't just Republicans like those working for DeSantis that mocked Greasy Gavin's absurd ad.
Liberal TV host Bill Maher did as well, mocking Newsom's claim that California is freer than Florida and saying that he always "felt freer in Florida."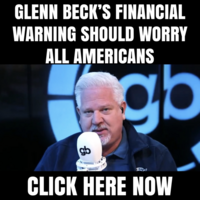 Adding to that while commenting on how Newsom's California had done so much to restrain the freedom of its non-criminal residents, particularly during the Covid lockdowns, Maher said "I do not want to be dictated to… I must insist they don't insist how I handle my health."
He did, however, add that, in his view, Republicans have given up some of their "freedom" high ground by taking action to make abortion illegal, saying:
"I feel like Florida and California crystalize the two sides of America. And man, it's so interesting, Republicans, freedom was always their brand. But now, abortion rights, taking away of freedom, it's kind of a new ball game with that."
What about the freedom to not be murdered in the womb? That seems like an important freedom, albeit one that Maher didn't recognize.
Maher did, however, generally suggest that the GOP is the party of freedom.
He also hammered the left for cancel culture, bringing up comedian Dave Chapelle's recent cancelation and saying "Democrats have lost their sense of humor. Dave Chapelle getting kicked out pissed me off. Then people say cancel culture isn't a real thing?"
By: TheAmericanTribune.com, editor of TheAmericanTribune.com. Follow me on Facebook and Subscribe to My Email List