Former Attorney General Bill Barr predicted that Chief Justice John Roberts would have to appoint a special counsel to investigate and determine who leaked a draft Supreme Court decision this week.
Barr also suggests leaker was trying to sway the court's decision, during this interview. Watch:
On Tuesday, Barr appeared on Megyn Kelly's SiriusXM show to address the Monday leak of a Supreme Court document that might overturn Roe v. Wade, a contentious 1973 decision that established federal protections for abortion treatments.
In response to the disclosure, Barr remarked, "I was stunned." "This is truly unprecedented. Our institutions have grown increasingly political, but I never anticipated something like this happening to the Supreme Court, which has traditionally maintained its secrecy. And for someone to reveal this in order to sway the final judgment is just unacceptable," said a report.
Roberts, who affirmed the authenticity of the document on Tuesday, may need to assign a special counsel to find the leaker, as stated by Barr. According to the former attorney general, felony proceedings are likely to be necessary in order to "compel the truth."
Barr stated that the leaker might face charges of obstruction of justice. "You're attempting to impact, you know, via some wrongdoing when you say you're obstructing." He stated, "I don't believe it's a stretch" to prosecute the leaker on that allegation.
"I believe the chief would have had the option of appointing a special counsel, and perhaps he still does." But not quite in the traditional criminal sense, the court can assign a counsel, who may be a former US lawyer or someone with criminal justice expertise. And I'm confident that the FBI or any other law enforcement agency would assist him," he continued.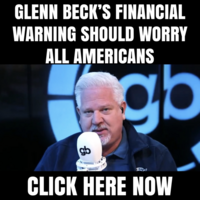 He also speculated that the leaker would be most likely a liberal court justice's clerk.
"I assume it was a legal clerk," he remarked before explaining why the leaker is unlikely to be a conservative justice's clerk. "I don't believe a conservative clerk would have put this out with the intention of bolstering a shaky judge. If it comes out, this will be a contentious choice."