Denzel Washington, unlike some of his fellow Hollywood greats (Kurt Russell, Christ Pratt), isn't a conservative. Far from it.  In fact, as Reuters reports, he's a Democrat donor:
According to the Center for Responsible Politics ( here ), he has donated to Democrats in the past, including President Barack Obama in 2007 and 2008.
Despite that, he does have something right about the mainstream media/corporate press. Speaking about it and its lies in 2016, Washington said:
"If you don't read the newspaper, you're uninformed. If you do read it, you're misinformed.
"In our society, now it's just first — who cares, get it out there. We don't care who it hurts. We don't care who we destroy. We don't care if it's true.
"Just say it, sell it. Anything you practice you'll get good at — including B.S."
Watch the video, recently found and put up on Rumble by Dan Bongino, here: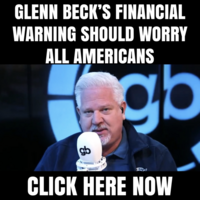 For context, Washington's 2016 remarks came after false reports surfaced that he supported Donald Trump over Hillary Clinton in 2016. He did not.
A similar thing happened over 2019-2021, during which time people kept taking a satirical article about Washington leaving the Democratic Party seriously, as Reuters reports, saying:
An article circulating on social media falsely claims Hollywood actor Denzel Washington has "had it with the lies" and is "leaving the Democrat party." The article's publishers say their material is intended as satire, although some users appear to be taking the content seriously. The actor's representative says Washington never said the quotes attributed to him.
The article ( here ) entitled "Denzel Washington Leaves Democrat Party: 'I've Had it With the Lies'" was published by a Busatroll.org, which describes itself as part of the "parody, satire, and tomfoolery" network "America's Last Line of Defense" ( bustatroll.org/about-us/ ). In its About Us section, the page states that: "Everything on this website is fiction. It is not a lie and it is not fake news because it is not real. If you believe that it is real, you should have your head examined."
The 2016 incident was apparently not satire, but rather just fake news about Washington and his political leanings.
In any case, Denzel's remarks are spot on, as is some of his other life advice. During a recent speech to the Boys & Girls Clubs, Washington praised civility and those who create it, saying:
"All of you have proven that you need and deserve to be at the table when the issues facing our children must be addressed. Because when essential workers needed essential services for their children, you stepped up to provide those services. Because when many of our communities witnessed and experienced civil unrest, community leaders and law enforcement relied on you, club staff, to bring understanding and civility back to their communities."
Regardless of his political affiliation, that's the sort of message young Americans need to hear. Well, that and not trust the lying hacks in the mainstream media. That's pretty darn good advice too.
By: TheAmericanTribune.com, editor of TheAmericanTribune.com. Follow me on Parler and Gettr.