Philadelphia has been run by Democrats for years and it shows. The crime-ridden city with a major gun violence problem is not getting any better and the violence is seeping into once-nice areas, putting a stranglehold on the entire city and squeezing good residents out. Now they're dealing with a shooting crime that happened at a 4th of July event and residents are fed up with their 'do-nothing' Democrat Mayor Jim Kenney and 'soft-on-crime' District Attorney, Larry Krasner.
WATCH MAYOR KENNEY SAY IT ON VIDEO:
WATCH: Mayor Jim Kenney says he'll be happy when he's not mayor anymore after 2 officers were injured in a shooting at the 4th of July fireworks show on the parkway.

More detailshttps://t.co/K3kYOUwvdx pic.twitter.com/nYOjX8aW96

— CBS Philly (@CBSPhilly) July 5, 2022
The disgraced Democrat Mayor, Jim Kenney, was facing reporters after the 4th of July shooting on the Parkway when he straight up said he cannot wait until he's no longer mayor and that he's always waiting for something bad to happen. He said, "I'm waiting for something bad to happen all the time… So I'll be happy when I'm not here, when I'm not mayor, and I can enjoy some stuff."
Mayor Jim Kenney issued a statement after the Fourth of July shooting at the Parkway, saying the following:
I'd also like to clarify some of the comments I made at the press briefing last night at Jefferson Hospital. In a late-night, overwhelming moment of frustration, I said I was looking forward to no longer being mayor. Let me be clear, I'm incredibly grateful to be mayor of this great city and for the people who elected me to lead. Cities and city leaders across the country have felt the impacts of the pandemic and the escalating gun violence epidemic for years now. There has been so much tragedy in this country of late, and many of us are dealing with the trauma and our feelings of frustration, anger, and deep sadness about the issues plaguing our society. I ran for Mayor with the goal of helping every Philadelphian reach their potential. As mayor, I feel personally responsible for the well-being of every Philadelphian, and it's a weight I carry with me every day—every waking moment. And I know that far too many residents worry daily about their safety and their loved ones too.
Mayor Kenney's words and history of not doing much for Philadelphia has people calling for his resignation once again, as stated by CBS Local: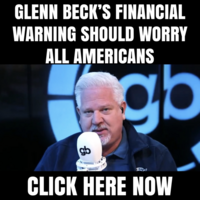 Philadelphia City Controller Rebecca Rhynhart tweeted, "Wow. This is the most irresponsible statement. Our city needs leadership, not someone who doesn't want the job. We deserve better."
Councilmember Derek Green tweeted, "@JimFKenney We are all exhausted by the level of gun violence in our City. However, our City needs someone now with the passion and vision to lead us forward. Resign."
What happened? Someone fired guns at the parkway during a fireworks celebration. That made it hard to hear where the gunfire was coming from. Two police officers were shot in the process, but they are expected to recover.
A 44-year-old officer assigned to the Montgomery County bomb squad was shot in the right shoulder. A 36-year-old officer assigned to highway patrol suffered a graze wound to the head. Both officers have been released from the hospital.
Photo: video screencap
This story syndicated with licensed permission from Frank at TrendingViews.com. Follow Frank on Facebook and Twitter