A video recently went viral of a self-described Florida Democrat discussing Governor Ron DeSantis' response to Hurricane Ian and saying that, as a result of how DeSantis has managed the crisis and relief response, he's switching sides and voting for DeSantis in November.
Conservative commentator Dan Bongino was in large part responsible for the video going viral, as he posted it on his Twitter account, saying "🚨Lol. The bullshit media is going to lose their marbles over this video 👇🏻". Watch it here:
🚨Lol. The bullshit media is going to lose their marbles over this video 👇🏻 pic.twitter.com/4e2Ryqosrp

— Dan Bongino (@dbongino) October 3, 2022
As you can hear in the video, the guy pushed back on a recent, anti-DeSantis news report claim that relief to the town of  Arcadia had been halted as DeSantis addressed the damage. According to the person being interviewed:
"That gas is here in Arcadia. I don't know about the rest of y'all but it's here in Arcadia. So, y'all know who we're voting for. "I don't know about the rest of you motherf***ers, but I'm voting for DeSantis, and I'm a Democrat! So y'all call it whatever the f*** you want to call it."
DeSantis' office also pushed back on the ABC report, though in a less vulgar fashion than the guy from Arcadia. It did so in a tweet, saying:
This is an absolute lie pushed by @MichaelPaluska and amplified by Peter.

Not a single operation was paused while the governor was on the ground. @DesotoCoSheriff and @JackBrewerBSI will confirm.

The Sheriff literally posted about the Governor's visit yesterday. https://t.co/QdR6ZSPAK0 pic.twitter.com/IB4fmcXKcx

— Jeremy Redfern (@JeremyRedfernFL) October 3, 2022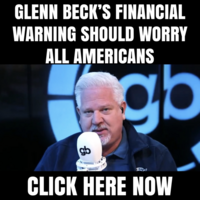 The ABC report, for reference, was titled "Civilians furious as relief operations paused while Governor Ron DeSantis toured hard-hit Arcadia." In the report, ABC claimed "Their [those shuttling supplies to the people of Arcadia] relief efforts were put on hold as Governor Ron DeSantis toured the area, frustrating people ferrying supplies back and forth."
As evidence for that claim, ABC quoted one person as saying "I'm not trying to be rude, [b]ut, we've been doing this very thing one street over, and the only reason we are not over there..." with a state trooper responding by saying "Is because the governor's coming…I understand."
People on Twitter were quick to react to the video and express their support for DeSantis and disgust with Democrats.
One commenter posted a picture of nearly $7 per gallon gas prices in California and said: "While gas is hitting record highs here in CA…thanks @GavinNewsom #VoteRed"
Another claimed that many Americans feel the same way, saying "Most of the country are like these guys but if you look at the msm you'd think the opposite."
Still, another joined in to bash perceived Democrat corruption, saying "The Democrat party is completely lost to corruption💯. The Republicans party is very corrupt, but at least we have some politicians who don't always toe the party line and actually work for us. Doesn't mean that we don't need to keep an eye on them and speak up if they misstep!"
And one made the good point that DeSantis is just fighting to help Floridians at this point, not to garner votes, saying "DeSantis isn't doing anything but working for the citizens of Florida. It's not about getting a vote, DeSantis is working to help all Floridians get back to a place of normalcy. His vote would be appreciated but not expected!"
By: TheAmericanTribune.com