As illegal immigrants flood across the seemingly open southern border in the millions, Democrats couldn't seem to care less. Border communities are swamped with a massive tidal wave of humanity, fentanyl is pouring into the US, and some seriously bad people are infiltrating our nation, yet Kamala Harris, the Biden "border czar", is busy rattling off her pronouns in ridiculous fashion.
Well, Fox News Channel's Tucker Carlson has a solution to that problem: just ship the illegals to places they care about such as Aspen and Martha's Vineyard, turning the beautiful hills of Aspen and beaches of Martha's Vineyard into the same third-world-like hellholes that America's frontline border communities have turned into when swamped by illegals.
Maybe the elites would then start caring once it was their streets being prowled by gangs and their kids getting sold fentanyl by cartel-affiliated gangsters.
That, at least, is the point that Tucker made during the monologue of his recent program, suggesting that there should be an "Aspen airlift" that spirits the millions of Oaxacans to elite hangout spots.
Beginning, Tucker mocked the diversity pushers for the lack of diversity in their favorite communities, saying:
"The bigger problem is a lack of diversity. Immigrants are supposed to make America more diverse, but in practice they usually head to places that are already pretty diverse. Brooklyn, for example, is only 35% white. Pretty diverse. One place they almost never go is to towns where Democratic voters live.
"Strangely, and you can check this if you want, it's on the internet, the party of diversity is led by people who strongly, overwhelmingly prefer all-white neighborhoods for themselves and their families, and that's just weird. No diversity for the diversity promoters. No doubt it's an oversight, they just haven't thought of it. But we can fix it. We can do this."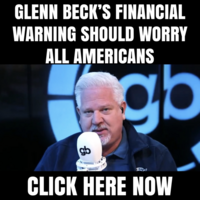 And how can the lack of diversity "problem in places like Aspen and Martha's Vineyard be fixed? Well that's when Tucker hilariously brought up the Aspen airlift idea, saying:
"There are an awful lot of Democratic donors in Aspen, Colorado, for example. It's an overwhelmingly blue place. It's also nearly all-white. What do we do about this? Well, how about an airlift?
[…] Think big. Imagine an Aspen airlift, a national effort to rescue the people of Aspen from the suffocating prison of their own whiteness. Instead of food and coal and medicine, the Biden Administration could deliver an even more essential lifesaving commodity, and that's diversity, into the cultural wasteland of Pitkin County, Colorado, which, if you can believe it, as of tonight, is only one-half of 1% black."
And what type of people should such an airlift carry to the elite hangout spot? Well Tucker covered that too, and it makes the whole idea even funnier. As Tucker put it:
"Into that, Joe Biden could deposit Haitians, Somalis, and Congolese, hundreds and hundreds of thousands of them, Guatemalans, Guineans, Algerians, the entire population of the Cape Verde Islands. We can do that. We're America.
"And why stop with those countries? As of tonight, there are still 4 million people living in the impoverished state of Oaxaca, Mexico. Do you care about them? We do, because we're good people. So, why shouldn't a quarter of all Oaxacans move to Aspen by next ski season?"
One doubts the elites will go along with Tucker's idea, as, to them, diversity is much more a "diversity for thee not for me" thing than something that the elites actually go along with when it comes to their communities, as Tucker pointed out so well.
By: TheAmericanTribune.com, editor of TheAmericanTribune.com. Follow me on Facebook and Subscribe to My Email List