As the 2024 presidential election approaches, there is growing anticipation that third parties will play a significant role in key battleground states if there is a rematch between former President Donald Trump and President Joe Biden, according to polling analysts and political observers cited by the Daily Caller News Foundation.
It is expected that multiple third-party candidates have a legitimate shot of appearing on the ballot in 2024, potentially including a Green Party candidate, a No Labels candidate, a Libertarian Party candidate, and independent candidate Robert F. Kennedy Jr.
Polling analysts and political strategists believe that these additional third-party candidates are likely to draw more support away from Biden, potentially enabling Trump to secure a victory in the 2024 election.
Kyle Kondik, a nonpartisan polling analyst and managing editor for Sabato's Crystal Ball at the University of Virginia's Center for Politics, emphasized that if a rematch between Biden and Trump occurs, there will be a significant number of voters who hold negative views of both candidates.
This unfavorable view of both candidates could create conditions conducive to increased third-party voting, although Kondik noted that he does not anticipate a large third-party vote share. Nevertheless, the narrow margins in crucial swing states could allow third-party candidates to play a spoiler role.
Several notable individuals are exploring third-party candidacies in 2024. Cornel West is seeking the Green Party nomination, and numerous candidates are vying for the Libertarian Party nomination. Additionally, centrist organization No Labels is considering running a third-party ticket, with West Virginia Democratic Senator Joe Manchin often mentioned as a potential contender. Robert F. Kennedy Jr., who is currently pursuing the Democratic Party nomination, is expected to switch his party affiliation to run as an independent.
Many analysts draw parallels to the 2016 election, where Green Party candidate Jill Stein's votes were seen as potentially influencing the outcome in favor of Trump. They believe a similar scenario could unfold in 2024, but on a larger scale with the presence of multiple third-party candidates.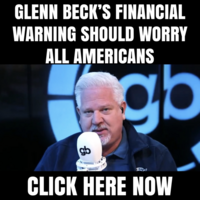 Mike McKenna, a GOP consultant and president of MWR Strategies, argued that Clinton's loss in 2016 was partly due to Stein's candidacy. In 2024, with a significant portion of voters expressing dissatisfaction with both major-party candidates, third-party candidates could garner more substantial support, potentially affecting the outcome in battleground states.
An Emerson College survey indicated that in the battleground state of Michigan, Trump and Biden were tied in a head-to-head matchup, but with West in the mix, Trump would lead by 2 points, followed by the Green Party candidate at 4%.
The potential influence of third-party candidates is expected to be particularly significant in battleground states where the election could be decided by a few thousand votes. While the race is expected to be incredibly close, the presence of third-party candidates could sway the outcome.
It's worth noting that if the 2024 election does not feature a rematch between Trump and Biden, the impact of third parties may be less pronounced, as there might be less desire for change among voters.
A majority of voters in eight battleground states have expressed a preference for neither Trump nor Biden to run for another term. This sentiment has led to a willingness among voters to consider moderate or independent candidates if a rematch between Trump and Biden materializes.
As of now, Trump and Biden are leading their respective party fields in national polls for the 2024 election. Trump holds a slight lead over Biden in general election matchups.
The Green Party has ballot access in 17 states and Washington, D.C., while No Labels has secured ballot access in ten states and plans to expand further.
Overall, the role of third parties in the 2024 election remains a topic of significant interest and speculation, with observers and analysts closely monitoring their potential impact on the electoral landscape.
Get more of Kyle Becker's commentary by subscribing to his new "Relentless Podcast."