We've witnessed the new leadership over at CNN toss out some of its more diehard progressive hosts and anchors, which has been a very satisfying experience. Folks like Chris Cuomo, Don Lemon, Jeffrey Toobin, and Brian Stelter were all handed their pink slips and it was a good day for mainstream journalism. They were arrogant, pompous, and constantly sought to craft narratives designed to to push the progressive agenda and to appease their leftist overlords who used these individuals as propaganda makers.
These guys were not journalists. They were just puppets who parroted talking points and attacked former President Donald Trump and his supporters at every turn. This might have played a role in their demise, as they compromised journalistic integrity and values in order to further their own careers.
However, the individual who is looking to be axed from the network next is far more satisfying than any of the previously mentioned names. It's none other than White House correspondent Jim Acosta, who is also suffering from a massive case of Trump Derangement Syndrome that doesn't seem likely to heal anytime soon.
According to the Blue State Conservative, "So it should come as no surprise that Jim Acosta is next on the chopping block. Jon Nicosia, and industry insider who got it right so many other times is now sharing that an insider – specifically an execute with Discovery, CNN's new ownership group – has named the former Trump-bashing egomaniac as their next target."
"Good riddance. In a series of tweets, Nicosia laid out the details of the slow burn. First, he revealed that there was a new "big name" going down, but had agreed not to share the name until a few days had passed. Finally, the hammer dropped," the report read.
The person this Discovery exec was talking about is Jim Acosta. CNN (like they did when I reported about Stelter being let go) will be to defend the person. That's what network PR people do. Keep in mind many of the recent people let go had big support within the network /more

— Jon Nicosia (@NewsPolitics) October 14, 2022
"Acosia expanded on the well-documented vision for CNN. They are continuing to extirpate remnants of the "old" CNN, as Nicosia puts it; the CNN that pushed radical misinformation during the Trump years and into the pandemic (though the latter is only my own projection and not the stated goal of Discovery)," the report said.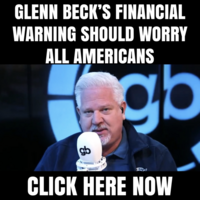 Nicosia then explained the vision.
"He does not have a place in the new CNN. He reminds us of the Zucker period we are looking to move far from. The only reason he is still on air was not to look like we were 'cleaning house' for political reasons right after the closing" the Discovery Executive said, according to Nicosia.
"But did not fit into the 'middle ground' vision CNN is being pushed into.  Since Acosta was the main Trump lightning rod between the "old" CNN and the new owners future vision he will either go quick, or with a lot of internal pushback. Stay tuned," he stated.
"One important thing that this executive wanted to stress is they are nowhere near done, and Acosta won't be the last of the 'old guard' to go, but this 'takes time' and 'they're getting an incredible amount of internal push back from people who want to stay a resistance network,'" Nicosia remarked.
The only reason that Jim Acosta became so well known was due to picking low hanging fruit from the tree of journalistic stardom by slinging attacks at former President Donald Trump every chance he got. There's nothing brave or intelligent about going after the same target everyone else is picking on. It's just the same thing everyone else is doing. It's the safe play. Acosta broke no new ground by engaging in this activity.
If Acosta had truly been interested in making something of his career, he would have held Joe Biden to the same standard he did Trump. This would have been peak journalistic integrity and would have set him apart from every other journalist covering the White House right now. It would have increased the public's trust in him.
But that is not the path he chose. Instead, he became just another left-wing talking head blending in with the masses in the mainstream media. Good riddance, indeed.