Disney must really want to go broke, because it's been going even woker despite its share price tumbling and consumers shying away from doing business with a company they see as having unnecessarily inserted homosexuality into the Buzz Lightyear film, taken a pro-groomer stance in its fight with Florida Governor Ron DeSantis, and generally hating conservatives.
And now Disney is once again entering the culture war on the far-left side of things, changing things up at its "Bibbidi Bobbidi Boutiques" so that the feminine "fairy godmothers" are called something a bit less "gendered". Because apparently that's what they think needs fixing at Disney.
As background, those Bibbidi Bobbidi Boutiques are beauty parlors at Disney World in Orlando and Disneyland in Anaheim. Young girls that go to them get to be glammed up as Disney princesses, a fun thing for little girls that are into the whole Disney princess thing to do.
The employees of those beauty boutiques were called "Fairy Godmothers in Training", as that made sense given that, in Disney movies, Fairy Godmothers are the characters that help out princesses in their hours of need, making them look beautiful.
Well, that title is out the window as Disney goes work, being replaced with the non-gendered 'Fairy God Mother's Apprentices'. So, apparently, making the dreams of little girls come true by making it seem like a fairy godmother is dressing them up to go meet Prince Charming is less important to Disney than going woke and showing it knows men can be fairy godmothers too.
"Meet your new Fairy Godmother: Rick!", a gender-ambiguous character will presumably be saying in the next princess movie, albeit with a BIPOC man as the princess rather than an actual princess.
Reporting on the title change, Streaming the Magic reports: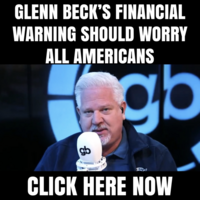 The Bibbidi Bobbidi Boutique at Disney Parks have been a long time tradition for families to bring their children to get dressed & styled as their favorite Disney characters. But there will be a slight change coming to the famous Boutique.
Disney will continue their efforts at being more inclusive with all guests & cast members by renaming the Boutique cast members to 'Fairy God Mother's Apprentices' rather than 'Fairy Godmothers in training'. This way cast members that might not identify as female can still be part of the process to dress up & style the children without having to refer to themselves as a female Disney character.
While that might be the most absurd of Disney's gender-neutral changes, it's not the only one. Breitbart, reporting on Disney's other gender-neutral changes, said:
One of the biggest changes was the elimination of Disney's iconic greeting, "ladies and gentlemen, boys and girls." Now, Disney parks address guests as  "dreamers of all ages."
This year, the company opened gender-neutral restrooms in its parks.
Because what could be a better idea than letting men into restrooms with women at a theme park full of young girls?
Now let's see how much farther Disney stock has to fall: it obviously hasn't grasped the truth of "go woke, go broke" yet.
By: TheAmericanTribune.com, editor of TheAmericanTribune.com. Follow me on Facebook and Subscribe to My Email List