Days after author Salman Rushdie was stabbed publicly, Iran has finally released its first public comments addressing the assault following several queries. The 75-year-old author was stabbed on stage at an event in New York and was left severely injured. He suffered a damaged liver and severed nerves in an arm and an eye which he will most likely lose. 
Following the news of this attack, the Iran media commented, saying it was a "divine retribution". Iran's broadcaster daily Jaam-e Jam highlighted the information that Rushdie might lose an eye following the attack, saying, "an eye of Satan has been blinded". This despicable gloating by Iran, as described by US Secretary of State Anthony Blinken, has left only more questions as people now suspect Iran's involvement in this assault. 
The author had also faced several years of death threats from Iranians for his 1988 novel The Satanic Verses. After this book was published in 1988, Rushdie had to go into hiding for about 10 years because of the threats against his life. The Muslims were very angry as they said the portrayal of the Prophet Muhammad in the book was a grave insult to their faith.
He and his family faced several death threats and violence for years. To make matters worse, Ayatollah Ruhollah Khomeini issued a decree calling for Rushdie's assassination, placing a $3m (£2.5m) bounty on the author's head. This decree remained active to date, and a quasi-official Iranian religious foundation added a further $500,000 to the reward in 2012.
Blinken had earlier denounced the Islamic Republic for inciting violence against the author. Supporting Rushdie, he said the author had "consistently stood up for the universal rights of freedom of expression, freedom of religion or belief, and freedom of the press. While law enforcement officials continue to investigate the attack, I am reminded of the pernicious forces that seek to undermine these rights, including through hate speech and incitement to violence."
On Monday, an Iranian official claimed that Tehran had no links with this assault. Iran's Foreign Ministry spokesman Nasser Kanaani in his first public comment about this assault said that his country should not be accused of being involved in this incident. However, he had justified the assault as he also said, "condemning the actions of the attacker and in return glorifying the actions of the insulter to Islamic beliefs is a contradictory attitude." He added that the people who made such comments did it because the author also had no right to insult their religion which they take very seriously in his book. 
During his weekly press conference in Tehran, Kanaani said, "In this attack, we do not consider anyone other than Salman Rushdie and his supporters worthy of blame and even condemnation," adding that "no-one has the right to accuse the Islamic Republic of Iran". In addition, he said that Iran had no links with the murderer whatsoever, and the only information they knew about him was what appeared in the media.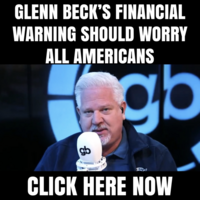 Salman Rushdie Attack: Iran Denies Involvement But Justifies Assault https://t.co/SKlzZC4txn

— The Hollywood Reporter (@THR) August 15, 2022
The alleged attacker, 24-year-old Hadi Matar, has pleaded not guilty to charges related to the assault. He is accused of running onto the stage and stabbing Rushdie at least 10 times in the face, neck, and abdomen.