Florida Attorney General Ashley Moody reacts to MSNBC's Nicolle Wallace's very graphic and repulsive comparisons for DeSantis and Youngkin's education bills on 'Hannity.'
WATCH:
Nicolle Wallace was criticized specifically for the graphic comparison she made during a conversation with a blogger named Tim Miller. Wallace said:
"I worry in covering Glenn Youngkin and his politics of 'parental choice,' all the focus was on how well it worked. And even in our conversations about DeSantis it's about how well they're serving him…
"The truth is dehumanization as a tactic for politics is from war. Dehumanization is a tactic, speaking right now where Russians get the soldiers to r-pe children by dehumanizing them. Dehumanization as a practice is a tactic of war. It is being deployed in our politics and people like you and I sometimes lose the plot and admire its effectiveness, not its substance.
"But even its analysis loses sight of what this speech brings us back to which is dehumanization has a cost right now as it's being deployed. Chasten Buttigieg made this point when Don't Ask, Don't Tell was being introduced. Kids will die. How do we bring it back to the substance of the harm that's done by any strategy in war and politics of dehumanizing people?"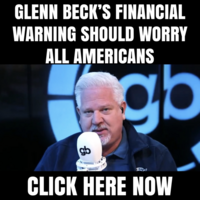 MUST READ: DeSantis threatens Disney's special self-governing status in latest move.