Some of the late Justice Ruth Bader Ginsburg's admirers may need to reassess her legacy if the landmark abortion rights decision Roe v. Wade is overturned, after her failure to retire from the Supreme Court.
Political scientists suggested that a "cult of personality" around Ginsburg contributed to the current threat to Roe.
Despite the fact that Ginsburg was an iconic figure who is still widely admired, particularly by progressives, her decision not to retire from the nation's highest court has been criticized in the past, as her death in late 2020 enabled then President Donald Trump to nominate Amy Coney Barrett, a conservative to the Court, per report.
Then-President Bill Clinton appointed Ginsburg to the Court, a Democrat, in 1993 and was long considered the most prominent member of the liberal wing, becoming the subject of memes, comedy sketches and merchandise.
Alongside Justices Samuel Alito, Clarence Thomas, Neil Gorsuch and Brett Kavanaugh – Barrett was one of the five justices who voted to overturn Roe in the conference.
The Court had a 5-4 conservative majority before her appointment, and Chief Justice John Roberts was considered the swing vote, joining the liberals in a number of important decisions.
In the newly 6-3 conservative majority, Roberts' power has been diminished and Barrett's appointment could prove crucial in overturning Roe.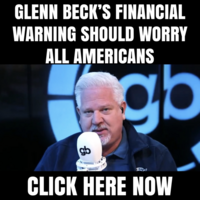 Though the three liberal justices were reportedly preparing one or more dissenting opinions, it was not clear how Roberts would vote.
But at the end of the day, the draft opinion may not be the Court's final decision and justices have been known to change their votes during the process.