After six years of charging at windmills Don Quixote style in an attempt to find anything to bring down the force of nature known as Donald Trump, the Democrats finally have what they always wanted…his tax returns. What's next? What do they hope to find? Those are the big questions that remain to be answered. The Dems hope they find tax fraud or some other malfeasance that would merit putting Trump in an orange jumpsuit, even while Hunter Biden cavorts around Cape Cod free as a cocaine bird.
It should be recalled that Trump's taxes have been under scrutiny since 2019 when his former attorney Michael Cohen alleged Trump misrepresented his net worth. Of course, the Dems jumped on that and subpoenaed his tax returns, and they have been held up in court until now. Apparently, misrepresenting your net worth, at least in the eyes of the left, is a crime punishable by prison.
The Daily Caller reports:
The Treasury Department delivered six years of former President Donald Trump's tax returns to the House Ways and Means Committee on Wednesday, marking the end of a years-long battle that ended at the Supreme Court.

"Treasury has complied with last week's court decision," Democrats on the committee, led by chairman Richard Neal of Massachusetts, have slightly more than one month to act on the documents before Republicans take control of the House for the 118th Congress.

"The next step is to have a meeting of the Democratic caucus," Neal said, according to the outlet.
Brigitte Gabriel had this to add:
No one cares about President Trump's tax returns.

The people want to know what was on Hunter Biden's laptop and in Hillary Clinton's emails!

— Brigitte Gabriel (@ACTBrigitte) December 1, 2022
Liberals everywhere must be wetting their collective diapers over having access to Donald Trump's taxes. This is what the Dems have been salivating over for so long. But what will they find? Many take Trump's reticence to hand over his taxes as an admission of some kind of guilt, however, Donald Trump is the type of person that doesn't like to be told what to do, especially when he knows it's by his sworn enemies, the Democrats. However, since pretty much all attempts to get Trump in legal trouble have been miserable failures, the next, and perhaps last stand for the left will be the tax returns. If they are able to find even the slightest issue, they will pounce and attempt to prosecute.
"Congressional Democrats on the House Oversight Committee first subpoenaed Trump's tax returns in 2019, after his former attorney Michael Cohen alleged under oath that the then-president habitually misrepresented his net worth. Trump challenged the subpoena, which Democrats directed to his accounting firm, Mazars USA," the Daily Caller adds.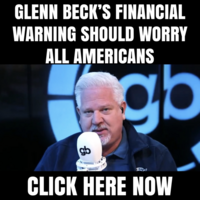 "New York prosecutors have also attempted to access Trump's tax returns. The Manhattan District Attorney's office subpoenaed eight years of Trump's tax returns in 2020, in connection with payments Trump made to adult film actress Stormy Daniels in the run-up to the 2016 election," they conclude.
The Epstein client list is a lot more important than President Trump's tax returns.

— Nick Adams (Alpha Male) (@NickAdamsinUSA) December 1, 2022
Paying hush money to an adult actress is not a crime. Misrepresenting your net worth, to my knowledge, is not a crime either. Good chance I have done that at a bar countless times. However, the Dems are going to scour the returns with a fine-tooth comb looking for anything they can hang their Communist hats on to try to prosecute President Trump. Of course, if they do, it will only further galvanize his fanbase and give the GOP ammunition to look into Hunter and Joe Biden's financial shenanigans, so maybe it would be a good thing. Either way, this is a developing story and one that could either end the witch hunt or put the former President behind bars. We will see.