Former FBI Director James Comey, who previously investigated President Donald Trump while in office, is getting destroyed online after tweeting a message alluding to his support for the Manhattan district attorney's sudden criminal indictment against Trump.
Comey late Thursday night tweeted simply, "It's been a good day" and blocked the ability of followers to directly reply. Critics didn't hold back in their reactions via nearly 2,400 quote tweets as of Friday morning.
Mask off.. https://t.co/zw3PkN1Cb8

— Benny Johnson (@bennyjohnson) March 31, 2023
Just nakedly display your political corruption… https://t.co/lJYbknGPvC

— Dean Cain (@RealDeanCain) March 31, 2023
Hillary Clinton, who clearly violated the Espionage Act under which intent you claimed she lacked is not required, was unavailable for comment… https://t.co/2HxKW7vwCi

— Larry Elder (@larryelder) March 31, 2023
Shut up fired FBI guy. https://t.co/GCAfsuI3Wv pic.twitter.com/FuMjDPPXSq

— Carpe Donktum🔹 (@CarpeDonktum) March 31, 2023
This coward turned off comments.

He knows. https://t.co/WHUqa6xz7R

— Spitfire (@DogRightGirl) March 31, 2023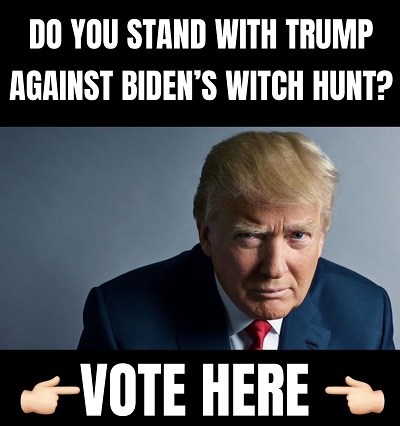 Did I miss a Comey indictment?
Oh never mind
Just a DeepState tool celebrating the end of equal protection https://t.co/mbBl7AWRA2

— Jim Hanson (@JimHansonDC) March 31, 2023
The swamp.

Trump was right about everything.

He also turned off his replies.

I can't believe our country has fallen so far so fast. https://t.co/wVPXN7KHEb

— 🍌Jersey Jackas_s (@Oldglorycries) March 31, 2023
Further confirmation that the FBI is irredeemably corrupt and a political weapon for the Left. https://t.co/N9Rn1nng79

— Tom Fitton (@TomFitton) March 31, 2023
Oh, look the guy that loves to leak classified information is back all of a sudden. Wonder if it has anything to do with that Donald Trump indictment that's not gonna go anywhere? They are so predictable, just like Eliza Bleu https://t.co/sDXE7zE0bh

— defango (@defango) March 31, 2023
President Trump fired Comey in 2017 on the recommendation by then-Attorney General Jeff Sessions that Comey was too lenient with the FBI's investigation into emails deleted by Hillary Clinton during her time as Secretary of State. Comey was later investigated by special counsel for sharing notes with a friend taken when President Trump allegedly told Comey to drop his investigation into the president's national security advisor Michael Flynn.
A four-page letter by Trump, released after his presidency, showed the extent of his criticism of Comey. The letter was never sent to Comey.
In it, Trump wrote, "Your conduct has grown unpredictable and even erratic – including rambling and self-indulgent public performances that have baffled experts, citizens and law enforcement professionals alike – making it impossible for you to effectively lead this agency."
Comey has continued to be outspoken about President Trump, including writing in his published book that Trump should not be prosecuted after leaving office in 2021. In addition to earning millions for his book, Comey garnered six-figure speaking fees and lucrative writing contracts after leaving government.
As legal ensnarements continue to follow President Trump, including his sudden criminal indictment by the Manhattan district attorney, the president has cited investigations by Comey and his successor Robert Mueller as examples of a "witch hunt" by political opponents. All investigations by the FBI ultimately concluded that Trump did not commit crimes during his campaign or while in office. More recently, the FBI has collected classified materials from Trump's Florida residence that the agency claims were improperly taken from the White House.