Will Rollins — a former federal prosecutor who helped to aggressively prosecute January 6 Capitol protest participants — received a frigid welcome from X users after announcing a congressional bid for California's 41st district on Friday. After just a few hours, Rollins locked replies to his announcement message after intense backlash.
Rollins is running to unseat longtime Republican Rep. Ken Calvert, who represents a district that voted for Joe Biden in 2020 and Hillary Clinton in 2016. With a Cook Partisan Voting Index rating of Republican +3, Democrats have eyed the seat as a potential pickup in 2024.
In his quest to do so, Rollins has centered the January 6 Capitol protests and the need to reign in "Q-anon extremists" as a key issue for his campaign.
Rollins started his announcement video by referencing a bizarre case in which a man was arrested after allegedly attempting to derail a train into a U.S. Navy vessel in California. "As a national security and terrorism prosecutor, I worked on that case. See, I wanted to work in counterterrorism because of 9-11. But today, some of our biggest threats are right here at home, and it's not happening by chance," the congressional hopeful said.
"The train engineer told investigators that he thought the Mercy was part of a government conspiracy and that he had to stop it. Sadly, his beliefs are not unique. We've all watched as people have become angrier and more violent, as they've heard similar conspiracy theories and QAnon lies ripple across social media and then echo on Fox News," he continued. "I saw the same thing when I helped prosecute people who attacked the U.S. Capitol on January 6th."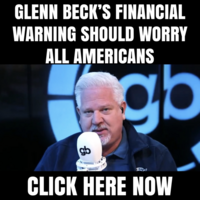 "This is a systemic problem. Extremists, big tech, and media outlets profiting by spreading division based on lies, even as they erode our democracy and make it easier for adversaries like China and Russia to exploit us," Rollins said.
He then listed a series of policy goals aimed at curtailing the spread of "misinformation" and "hate speech."
"We can update our regulations to break down propaganda networks. We can require big tech, cable news and talk radio to provide transparency in their advertising. And we can create a modern fairness doctrine, so we can actually learn about both sides of an issue," Rollins declared. "That is the only way Americans can start to agree on basic facts again. And there is a lot of work that we need to do together, like reforming our criminal justice system, improving access to health care, and growing our economy while also protecting the planet."
Not long after announcing his campaign, Rollins was forced to lock replies to the post on X after intense backlash. By the time Rollins locked the post, he had already received more than 1,800 replies compared with a comparable amount of likes.
"Is police state thuggery your basic platform?" asked documentary filmmaker Dinesh D'Souza, securing nearly double the likes obtained by Rollins.
"In other words you're one of Bidens Gestapo brown shirts who ruined the lives of peaceful protesters for political retribution," said conservative commentator Vince Langman, once again more than doubling the like count on Rollins.
In other words you're one of Bidens Gestapo brown shirts who ruined the lives of peaceful protesters for political retribution
Enjoy the ratio D-Bag 🖕

— Vince Langman (@LangmanVince) October 26, 2023
Rollins has received help from the radically left-wing Agenda PAC in his quest to unseat Rep. Calvert. The pro-LGBT group seeks to prohibit states from banning child genital mutilation under the guise of "gender affirming care" and pass the Equality Act, which would mandate the inclusion of men and boys in women's/girls sports.