Low energy "Jeb!" Bush, the milquetoast nemesis of Trump in 2016, has reentered presidential politics. This time, however, he's not running as a candidate but is instead boosting Florida Governor Ron DeSantis.
That came when Jeb appeared on a Fox Nation special and discussed DeSantis and the 2024 presidential race. Beginning, Jeb said "There are people in public life that are kind of check the box politicians, and then there are others they want to serve, and Governor DeSantis is one of those."
Jeb then went on to describe DeSantis's responses to Covid and natural disasters, particularly Hurricane Ian. Commenting on those policies, Jeb said "He gets an A for sure."
That's when Jeb then sided with DeSantis and argued that he would be an excellent pick for the 2024 race, saying:
"I think it is. He's been a really effective governor. He's young. I think we're on the verge of a generational change in our politics– I kind of hope so. I think it's time for a more forward leaning future oriented conversation or politics as well."
Continuing, he added "And who better to do it than someone who's been outside of Washington, who's governed effectively, who I think has shown that Florida could be a model for the future of our country?"
Watch Jeb here: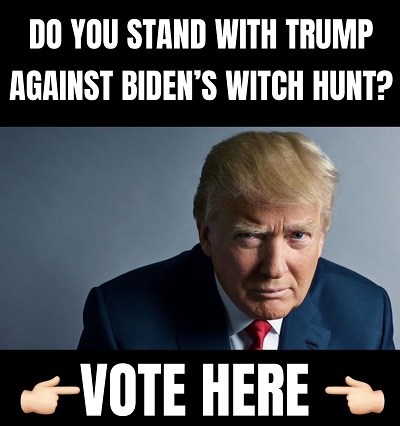 Jeb Bush's full endorsement of Ron DeSantis pic.twitter.com/bPCrw53taU

— ProfessorMaxwell (@Professor__Max) February 25, 2023
Jeb Bush, in his DeSantis comments, joined the growing list of RINOs who are throwing their support behind the Florida Governor. Paul Ryan, for instance, a known ally of Governor DeSantis's recently said that he would not attend the RNC if Trump is the nominee, saying "It depends on who the nominee is. I'll be here if it's someone not named Trump. I'm not interested in participating in that, no. Even in Wisconsin."
Similarly, GOP megadonor Ken Griffin, a hedge fund oligarch, said that he supports DeSantis and is ready to move on from Trump. Speaking about Trump for a Politico profile, for example, he said "He did a lot of things really well and missed the mark on some important areas. And for a litany of reasons, I think it's time to move on to the next generation." He also told Politico that he's ready to support DeSantis in 2024 and was  DeSantis's biggest donor in the 2022 gubernatorial race.
And Griffin is just the sort of RINO pushing the GOP in the wrong direction. Politico, commenting on his political views, noted that "Griffin said most hot-button issues — abortion rights, battles over sex education and LGBTQ rights — don't define his interests. He wants to improve the diversity of the GOP and blunt the vein of populism that has complicated the party's relationship with the corporate world." 
In other words, he wants the GOP to stop fighting the culture wars and return to the days of being shills for Big Business and the Chamber of Commerce…and views DeSantis as his guy.
Though the Chamber of Commerce and Conservative, Inc. types are doing their best to boost Governor DeSantis, recent polls have shown that Trump still commands a large lead heading into the 2024 primary battle.