Former White House Press Secretary, Jen Psaki lost a key battle in court and a federal judge has ordered her to comply with a subpoena and offer deposition.
Psaki and the White House are currently in a lawsuit regarding the claims that Joe Biden's Administration colluded with big tech to censor free speech. Despite the judge's ruling coming a few weeks ago, the release of the Twitter Files have only backed Psaki into a corner further and further.
The ruling from the judge originated in the Western District of Louisiana from Judge Terry Doughty. Originally, Psaki attempted to squirm out of this lawsuit but the federal Judge blocked her attempt and denied the motion saying that Psaki's testimony was essential in "determining whether First Amendment free speech rights have been suppressed."
Check out how The Blaze reported this issue in the quotes below:
"The lawsuit was filed by Republican Attorneys General Eric Schmitt of Missouri and Jeff Landry of Louisiana on the basis that high-ranking officials in the Biden administration had censored free speech on social media platforms "under the guise of combating misinformation."

"After finding documentation of a collusive relationship between the Biden administration and social media companies to censor free speech, we immediately filed a motion to get these officials under oath," Schmitt said after the October ruling.

"It is high time we shine a light on this censorship enterprise and force these officials to come clean to the American people, and this ruling will allow us to do just that," he added. "We'll keep pressing for the truth.""
Kudos to Judge Doughty. That man is a patriot and a great American.
The truth is out there and is vital if we are to trust our larger institutions like social media. There is a marked difference between "hate speech," which should be at the very least monitored, and free speech, which should never be impinged.
Piercing the veil of secrecy that social media has been operating behind in cahoots with Joe Biden is a key first step to moving back toward a freer America and the internet.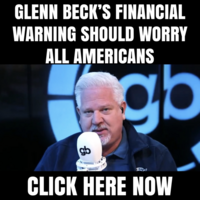 Looks like Jen Psaki may have attempted to run, but she definitely can't hide from this one…
To view some of the evidence that she may face when testifying, CLICK HERE.