Fox News has proved that going woke means going broke and their intent of staying out of the woke mainstream media has only been beneficial for their media enterprise…
More specifically, Fox News host Jesse Watters has smashed records for the news channel showing just how dominant the conservative news source has become. Waters' show "Jesse Watters Primetime" has become a whopping piece of Fox News' top tier line up of news shows.
Watters' show "Jesse Watters Primetime" has the highest ratings of any cable news slot for 7 PM EST time and has the highest ratings of all time, even throughout the entirety of cable-news history.
The "Jesse Watters Primetime" show has also become the fastest growing news program of 2022, a statistic that proves that Fox News is an absolute titan in the news industry, something very beneficial for conservatives and moderate viewers.
Overall, 2022 is in the seventh year of this dominance presented by Fox News as they have been on this near decade streak of being the news source that tops all cable television.
According to Nielsen Media Research, Fox News also has presented its third-highest-rated year of all time for day viewers of the news source in 2022 as well.
Fox News has shattered continuous records this year and their demographics have only grown and expanded ever since.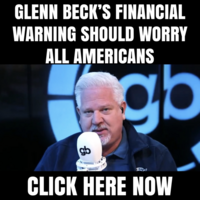 Fox News recently released a press report displaying their dominance among cable news and touted their statistics in the headlines below:
"The Five" Rules Cable Becoming the First Non-Primetime Program to Rank Number One in Viewers for a Full Year; "Tucker Carlson Tonight" Remains Highest-Rated in the A25-54 Demo

FNC's "Hannity" Rounds out Cable News' Top Three, Laura Ingraham Continues Reign as Most-Watched Woman in the Genre 

"Jesse Watters Primetime" is Fastest Growing Program of 2022, Garners Highest-Rated 7 PM/ET Hour in Cable News History  

FNC's "Gutfeld!" Notches Largest Audience in Program History, Finishes Year as Second Highest-Rated Late-Night Show

CNN and MSNBC See Lowest-Rated Years in History

FNC's "America Reports" at 1 PM/ET Outpaces Broadcast Networks, Beating ABC's GMA3 and NBC News Daily

FNC Holds 2022's Largest Share of the Cable News Audience, Has More Politically Diverse Audience Than CNN or MSNBC
The press report also included their demographic dominance in saying, "In primetime, FNC averaged 2,330,000 total viewers, 346,000 in the 25-54 demo and 214,000 in the 18-49 demo. In total day, FNC was the only network to post increases versus 2021, delivering 1,489,000 total viewers, 231,000 in the 25-54 demo and 141,000 in the 18-49 demo."
Fox News's press report didn't fail to include jabs at their competitors saying that, "FNC trounced CNN and MSNBC combined in primetime and total day across both categories, finishing the year as the only cable news network to notch more than 2 million in primetime viewers and 1 million in total day viewers. FNC programs made up 92 of the top 100 cable news shows during 2022. Notably, CNN saw its lowest-rated year of all time in total day with the younger A25-54 demo and MSNBC saw its lowest rated year of all time for weekend programming."
Not only has Fox News displayed that they are the top dog when it comes to cable news, their CEO Suzanne Scott touted their dominance in the cable news world via the press report when she said, "From America's choice on election night to the home of late night's smash hit show, 2022 was a testament to our unmatched skill in delivering the most innovative news and opinion programming to our audience which continues to rank as the most politically diverse in cable news. I am beyond proud of our entire team's incredible achievements this year."
It has become clear that liberal mainstream media outlets have exhausted their audience and Fox News has completely capitalized on that mistake by aggregating a historic year in 2022 which will most likely only ramp up in the year to come…
If you'd like to check out some of Jesse Watters' highlights over the years in celebration of his dominance in the news cycle check out the video below: