Jill Biden did not want Kamala Harris as vice president because she was saying bad things about Joe during debates, according to an upcoming book.
WATCH Greg Gutfeld laugh about it on video:
Why do we have to choose the one who attacked Joe?
This information is being revealed in a new book called: "This Will Not Pass: Trump, Biden, and the Battle for America's Future" by New York Times reporters Jonathan Martin and Alex Burns.
A recent report on Yahoo News states the following about Jill Biden's distaste for Kamala Harris:
"'There are millions of people in the United States,' she began. 'Why,' she asked, 'do we have to choose the one who attacked Joe?'" the book quotes Jill Biden after learning that Kamala Harris was the top pick for vice president.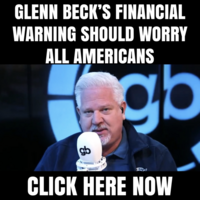 The book notes that Harris attacked Biden more harshly than any other major candidate in the Democratic primaries. The Biden family had seen it "as a smear and a betrayal."
Kamala Harris attacked Joe Biden during the debates of the 2020 election. Joe Biden won the nomination from the Democrats and eventually picked Kamala Harris as his running mate. It's suggested that Joe Biden mostly picked Kamala Harris because of her skin color and gender, not because of her accomplishments.
Joe Biden's choice of Kamala Harris for vice president was called "woke" and irresponsible as he did not base his decision on who was best for the job, but who was most "woke" for the job.
Based on Kamala Harris' accomplishments thus far, it's obvious that she was a terrible selection for vice president as her approval rating is very low and she has no clear idea on how to tackle the southern border crisis.