As the midterm elections come barreling at us, both political parties are fighting hard to try and get any advantage they can over their competition. Many individuals are willing to go to great lengths in order to gain the upper hand. One such person is First Lady Jill Biden.
According to the Daily Political Newswire, Jill Biden has, by some strange twist of fate, become one of the most popular individuals in the Democratic Party. The New York Times has gone on to describe her as being one of President Joe Biden's most popular surrogates. The stack of invitations sent to her for events continues to pile up.
What in the world is wrong with people? What has made this woman so popular on the left? Is there something she's doing behind the scenes that we haven't been made aware of that has allowed her to gain so much favor?
"With the Biden inflation in full effect, it's getting harder and harder for people to make contributions to things like political campaigns. Filing up your tank and buying groceries is much more expensive than it once was. Well, that didn't stop Jill Biden from asking for more money from attendees of a dinner that cost $1,000 to attend," the report said.
"I'm asking you to dig a little deeper," the first lady went on to say despite only actually attending the event for 20 minutes before running out the door.
First Lady Jill Biden will campaign with Stacey Abrams in Atlanta on Friday – the most significant event the White House has held with Abrams this year. #gapol pic.twitter.com/W2ZteOGmhb

— Greg Bluestein (@bluestein) October 13, 2022
The fact the Democratic Party felt it was necessary to send Jill Biden to Georgia reveals that Stacey Abrams is in big, big trouble in her attempt to oust current Gov. Brian Kemp. Abrams is nuttier than a fruitcake so it's not surprising the folks down south in the Peach State want nothing to do with her.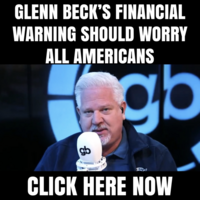 Anyway, imagine you've already plopped down $1,000 in order to attend a dinner and then being asked for more money. Oh, and as if that's not insulting enough, the same woman who just asked you to further empty your pockets dashes out the door just after making the insane request.
This is the kind of logic and thinking the Democratic Party puts into its policy crafting as well. All that matters to the left is winning. They just want the power and money so they can continue to deconstruct our nation and then rebuild it according to the plans left behind by Karl Marx.
Jill Biden has become a useful tool for the party. They are taking full advantage of this fact and letting loose their secret weapon to try and rally the team and start taking back ground from the Republican Party.
However, the vast majority of American voters are not happy with the state of the economy, which has come about as the result of the policies enacted by the Biden administration. Soaring inflation, insanely high gas prices, and groceries so expensive you can barely afford them. These are issues most impacting Americans.
Yet liberals have yet to provide actual solutions to ease the suffering people are enduring at the moment. There's nothing Jill Biden can do to change the minds of Americans who have had enough of not being able to afford the items they need to live.