Before the duet started, Jennifer Lopez introduced Emme, 14, one of the twins she and her ex-husband Marc Anthony have. She did so by using the gender-neutral pronouns they/them and she faced backlash instantly on social media by people suggesting she's harming her children by leading them in the wrong direction, specifically, towards far-left liberalism and 'wokeness' which many people believe is a mental problem.
It all happened during the sixth annual Blue Diamond Gala of the Los Angeles Dodgers Foundation. Her fans seem to love what she did. JLo announced her "favourite duet partner," Emme Maribel Muñiz, and said, "The last time we performed together was in a big stadium like this and I ask them to sing with me all the time, and they won't. So this is a very special occasion."
The mother and daughter duet made headlines in 2020 for performing together during the Super Bowl LIV Pepsi halftime show, as reported.
The live performance took place at Hard Rock Stadium in Miami Gardens, Florida, on February 2, 2020. Shakira and Jennifer Lopez co-headlined the show, which also featured J Balvin, Bad Bunny, and Emme Muñiz.
The halftime show received widespread praise, earning five Primetime Emmy nominations and one win. It also won "Best Live Performance" at the 2021 Premios Nuestra Tierra, which was credited to Shakira.
"They are very, very busy. Booked. And pricey," Lopez went on to say during her newest performance with Emme. "They cost me when they come out. But they're worth every single penny because they're my favorite duet partner of all time."
Emme then entered the stage while carrying a rainbow microphone and joined their mother in singing Christina Perri's song, "A Thousand Years."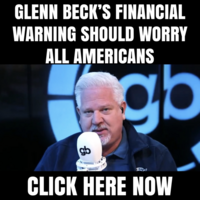 The LGBTQ+ resource center in Wisconsin-Milwaukee defines gender-neutral pronouns as "inclusive pronouns that do not associate any gender with the individual being discussed."
They, them, and their are the most often used gender-neutral pronouns and are very much criticized because they typically suggest a plural situation in which there are multiple people, but far left liberals are trying to use them for themselves, or… theyselves.
"They/them are widely used among those who do not identify with she/her or he/him pronouns and are becoming increasingly accepted into mainstream culture," says Iris Gottlieb, author of the book: An Illustrated Guide to Identity and Expression.
Other non-gendered pronouns include Ey/Em/Eirs, Ze/Zir/Zirs (pronounced zee/here/heres), and Mx (pronounced miks) rather than Ms/Mrs/Miss/Mr.
Despite the convention of using commonly used gender pronouns to address people, it is always better to ask for their preferred pronouns before addressing them. It is also becoming more common for people to state their pronouns before beginning a conversation.
Max and Emme, the twins, are Lopez's first babies she had at the age of 38. They were born on February 22, 2008, per report.
EDITOR'S NOTE: this stuff is such a joke that I don't know if I should laugh or cry for my kid's future.
This story syndicated with licensed permission from Frank at TrendingViews.com. Follow Frank on Facebook and Twitter