The Office of the Special Counsel has been under congressional pressure to investigate the Biden administration's handling of an investigation into the troubled first son.
Nonetheless, President Joe Biden on Wednesday nominated Hunter Biden's former law firm colleague to oversee the Office of the Special Counsel.
Biden tapped Hampton Dellinger to head the office that investigates executive branch corruption and protects federal whistleblowers. Currently, Dellinger is the director of the Justice Department's office of legal policy.
Given his ties to Hunter Biden, Dellinger's confirmation could result in a conflict of interest if he is appointed. Dellinger and Biden Jr. worked together at the prestigious law firm Boies Schiller Flexner, according to the Washington Free Beacon. In 2014, Hunter Biden selected Boies Schiller Flexner to represent Burisma Holdings, the Ukrainian energy company on whose board he served.
According to emails on Biden's laptop, Hunter Biden and the crisis management and government response team at Boies Schiller Flexner developed a public relations and lobbying strategy for Burisma. Dellinger served on the Crisis Management and Government Response team at Boies Schiller Flexner, but it is unknown whether he worked for Burisma.
However, emails reveal that Dellinger and Hunter Biden crossed paths frequently at Boies Schiller. In February of 2014, the pair planned a lunch appointment. In March 2014, they also attended a dinner celebration for Boies Schiller partners.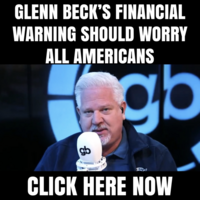 If confirmed, Dellinger will face pressure from Congress to investigate whether the Biden administration retaliated against two IRS whistleblowers who have complained about the federal investigation into Hunter Biden.
In July, Chuck Grassley (R-Iowa), Jim Jordan (R-Ohio), and other Republicans requested that Special Counsel Henry Kerner investigate whether the agencies retaliated against Gary Shapley and Joseph Ziegler. Whistleblowers have accused the Justice Department of neglecting to thoroughly investigate tax evasion and foreign lobbying by Hunter Biden.
In 2014 and 2015, the whistleblowers allege, among other things, that Hunter Biden neglected to report hundreds of thousands of dollars in income from Burisma Holdings. They claim that Justice Department and IRS officials removed them from the Biden investigation as retaliation for voicing concerns about the inquiry.
The attorneys for Hunter Biden have also threatened the whistleblowers. According to Abbe Lowell, both Shapley and Ziegler should be prosecuted for disclosing Hunter Biden's tax information. They have denied any criminal wrongdoing and stated that their disclosures were made in accordance with federal whistleblower protections.
Subscribe to Kyle Becker's free "Relentless Podcast" on Rumble or on YouTube.