President Joe Biden was speaking when he accidentally messed up Karen Narasaki's name, referring to her as Karen 'Nagasaki' instead.
WATCH IT HAPPEN ON VIDEO:
Karen Narasaki is an Asian civil rights activist. Biden was reading from a teleprompter and still messed this up. It was taking place during a "ceremony celebrating a law that will establish a commission to study the creation of a National Museum of Asian American and Pacific Islander History and Culture, according to CNN."
Daily Wire further reported: "Narasaki is the former Commissioner on the United States Commission on Civil Rights. President Barack Obama appointed her in 2014.
"She previously served as president and executive director of Asian Americans Advancing Justice … one of the nation's premier civil rights organizations," her biography also states. "Prior to that she was the Washington Representative for the Japanese American Citizens League (JACL). And before JACL, she was an attorney with Perkins Coie. Ms. Narasaki began her career as a law clerk for Judge Harry Pregerson of the U.S. Court of Appeals for the Ninth Circuit from 1985 to 1986."
Narasaki has stated that she became inspired to become a civil rights activist working on behalf of Asian Americans after the U.S. federal government interned her parents for being of Japanese descent during World War II."
President Joe Biden has a history of gaffes and this one strikes out as another bombastic disaster.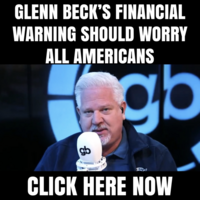 President Joe Biden accidentally referred to Vice President Kamala Harris as the "First Lady" when he was talking about her husband, Doug Emhoff, testing positive for COVID.
Biden realized he made a mistake and then self corrected, explaining that he's talking about Kamala's husband, not her or Jill Biden – because Joe Biden would be the husband of the First Lady, who is Jill – not Kamala.
Another Biden gaffe video includes the president saying 'prostitute' when he didn't mean to.
President Joe Biden had a verbal slip when he accidentally said 'prostitute' during a speech.
WATCH Joe Biden's gaffe video here.
Biden was talking about fighting gun crime when he said: "Imagine had the tobacco industry been immune to prostitute being sued, come on."
The White House refused to type what the president appeared to say and did not write 'prostitute' on the official transcript, as seen here:
Imagine had the tobacco industry been immune to prost- — to being sued. Come on.

In February, the families of nine of the Sandy Hook shooting victims achieved a settlement against the maker of guns that was used to kill their children.

The Sandy — Sandy Hook folks are here. Do you — will you be embarrassed if I ask you to stand up? (Applause.) These folks right here did more to keep all of this going than anybody. We owe you, man. We owe you. (Applause.) It never goes away, does it? God love you.

Look, this is incredibly rare because gun manufacturers have more immunity from liability than any other American industry, so they have never had to take responsibility for the death and destruction their products cause. But as part of this settlement, Remington agreed to release thousands of pages of internal documents.

You did that.
It's unclear why the White House would amend a transcript, even if Biden made a mistake – that mistake should still be on record.
This story syndicated with permission from Frank at TrendingViews.com