President Biden discussed the ongoing war in the Gaza Strip, Ukraine and a host of additional foreign policy issues during an interview with 60 Minutes on Sunday. When asked about a potential attack on Israel's northern border from the Iran-backed Hezbollah militia group, the president said "don't… don't, don't, don't."
President Biden told host Scott Pelley that he was confident in the United States' ability to fund conflicts in Ukraine and Israel for as long as necessary. "Are the wars in Israel and Ukraine more than we can take on at the same time?" Pelley asked.
"No, we're the United States of America for god's sake!" Biden immediately shot back. "We're the most powerful nation not in the world – the history of the world. We can take care of both of these and still maintain our overall national defense. We have the capacity to do this and we have an obligation to. We are 'the essential power,' to quote the former secretary of state."
On the recent Hamas-led attacks that have left more than 1,300 Israelis dead and dozens more captured by terrorists, Biden addressed the prospect of a reportedly imminent Israeli ground invasion of the Gaza Strip. "I don't think that's necessary," Biden said when asked about the prospect of U.S. troops fighting on the ground. "Israel has one of the finest fighting forces in the country."
"Hamas and the extreme elements of Hamas don't represent all the Palestinian people. And I think that it would be a mistake for Israel to occupy Gaza again," the president said in reference to Israel's planned attack. "Going in but taking out the extremists — the Hezbollah is up north but Hamas down south — is a necessary requirement," he added.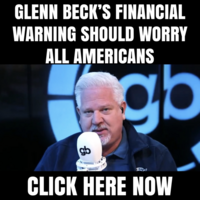 At one point, Pelley asked Biden what his message would be to Hezbollah and Iran on the prospect of a potential attack on Israel. The Lebanon-based extremist group has already fired several anti-tank missiles, rockets, and other munitions over the border in attacks that have left Israeli soldiers dead and others wounded.
Hezbollah — which receives significant military and financial backing from Iran — has pledged to attack Israel from the north if the nation opts to launch their ground invasion of the Gaza Strip. When asked what message he would like to deliver to Iran and their proxy, Biden said: 'don't…. don't, don't, don't."
"Don't come across the border? Don't escalate this war?" Pelley followed up. "That's right," the president replied.