President Joe Biden has been sued for allegedly 'colluding' with big tech to suppress and/or censor free speech in regards to the Hunter Biden laptop story. White House press secretary Jen Psaki and Dr. Fauci have been listed as a defendant.
The lawsuit, filed by two Republican-led states, claims Joe Biden and other top officials in his administration have either pressured big tech, or colluded with big tech, to get a particular story about Hunter Biden's laptop censored – that story, of course, was by none other than the NY Post who revealed the information once the computer tech guy sent over a copy of the hard drive to people like Rudy Giuliani – after Hunter Biden dropped off the laptop for a repair and never returned to pick it up.
NY Post reported: "The lawsuit, filed Thursday by Missouri Attorney General Eric Schmitt and Louisiana Attorney General Jeff Landry, accuses top government officials of conspiring to suppress information with social media giants Meta, Twitter and YouTube "under the guise of combating misinformation," Fox News reported.
White House Press Secretary Jen Psaki, Dr. Anthony Fauci, and Nina Jankowicz — the head of the Department of Homeland Security's (DHS) new and controversial "Disinformation Governance Board" were among the other top officials and federal agencies named as defendants in the suit, which was filed in the US District Court for the Western District of Louisiana."
The lawsuit is 86-pages accused the United States federal government of violating free speech rights in the sense that big tech companies were targeting conservatives.
The lawsuit says: "Having threatened and cajoled social-media platforms for years to censor viewpoints and speakers disfavored by the Left, senior government officials in the Executive Branch have moved into a phase of open collusion with social media companies to suppress disfavored speakers, viewpoints, and content on social-media platforms under the Orwellian guise of halting so-called 'disinformation.' 'misinformation,' and 'malinformation"
It also says: "Labeling disfavored speech 'misinformation' or 'disinformation' does not strip it of First Amendment Protection … with the common understanding that some false statements are inevitable if there is to be an open and vigorous expression of views in public and private conversation … the First Amendment seeks to guarantee."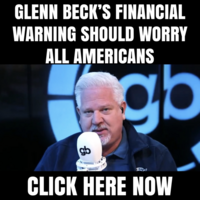 The lawsuit also makes other claims in regards to free speech violations by big tech and suppression of certain stories.