President Joe "I'm a grab them guns, turkey" Biden stated on Thanksgiving that he's once again going to attempt to trample all over the Second Amendment to the Constitution by creating a ban on "semi-automatic" firearms after a slew of recent shootings across the United States. Does this man know what "semi-automatic" even means? What about the part of the Second Amendment that discusses how gun rights shall not be infringed upon by the federal government?
Perhaps one of the biggest issues with the current president is that he's illiterate, as well as incompetent and cognitively impaired?
The comments made by the president come after a recent shooting at a gay nightclub by an individual who identifies as non-binary, along with another incident that happened when a store manager flipped out and shot up a Walmart.
"I'm sick and tired of these shootings. We should have much stricter gun laws," Biden said while speaking to reporters. "Look, the idea that we're not enforcing red-flag laws, period, just based on knowledge, not on parents saying or a loved one saying you should arrest this person now for his own sake, is ridiculous."
"The idea — the idea we still allow semiautomatic weapons to be purchased is sick," Biden prattled on. "It's just sick. It has no, no social redeeming value. Zero. None. Not a single, solitary rationale for it except profit for the gun manufacturers."
This isn't the first time that Biden has made these comments. In fact, he's previously stated his desire to create a ban on semi-automatic firearms, which includes handguns. He's the ultimate gun grabber. What he fails to understand is that he won't be stopping violent crime perpetrated by individuals with guns. All the president would do with a ban like this is strip law-abiding citizens of their right to have weapons to defend themselves against criminals.
"The idea you need a weapon that can have the ability to fire 20, 30, 40, 50, 120 shots from that weapon, whether it's a, whether it's a 9mm pistol or whether it's a rifle, is ridiculous," Biden went on to say during a CNN town hall event held last summer. "I'm continuing to push to eliminate the sale of those things, but I'm not likely to get that done in the near term."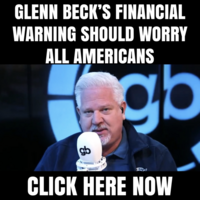 Here's more information from The Daily Wire:
Biden has also previously suggested that a "rational policy" would be one that "that says you cannot have 20, 30, 40, 50 clips in a weapon." Biden has also stated that he wants to ban "clips that have multiple bullets in them," which critics argue would be an effective ban on most semi-automatic firearms. Biden has also suggested that people do not need what he claims are high-capacity magazines because deer do not wear "Kevlar vests."
The Second Amendment is the law of the land, whether Biden likes it or not. Conservatives and common-sense Americans who understand their rights and the reason they exist and are protected by the Constitution will not allow gun grabbing radicals like Joe Biden to just outlaw or ban guns.
If Biden thinks he can do that without legal repercussions, he's even more delusional than previously thought.