During a Philadelphia Flyers NHL game, defenseman Ivan Provorov defended not only himself but his religion and team when it came to standing up for the morals he believes in…
Provorov made headlines after he opted out of hitting the ice during warm-ups due to the pregame promotion for the "LGBTQ+ community."
Now a journalist is literally having a meltdown over the NHL player's decision to not take the ice and it is every bit of embarrassing.
During the LGBT+ promotion players were asked to wear "pride themed" jerseys that would bear their names in rainbow colors and rainbow tape around their hockey stick.
"I respect everybody and I respect everybody's choices. My choice is to stay true to myself and my religion," Provorov said when reporters questioned him about not being a part of the promotion.
Check out that exchange below:
#Flyers Ivan Provorov on his Pride Night pregame boycott :
"My choice is to stay true to myself and my religion." pic.twitter.com/YSFKvkyEJC

— Dan Gelston (@APgelston) January 18, 2023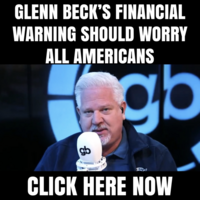 Well apparently those words are too hard for folks to handle and now some reporters are whining about the "harshness" of the players' statement.
A journalist when commentating on the story proceeded to cry about the hockey player's statement. Check out that video below:
Philadelphia Flyers defenseman Ivan Provorov didn't take part in the NHL's "Hockey Is For Everyone" pregame warmups – where players wore Pride-themed jerseys and used sticks wrapped in rainbow Pride tape – citing his religion as the reason. @sid_seixeiro shares his thoughts ⬇️ pic.twitter.com/8c7XnP2FYJ

— Breakfast Television (@breakfasttv) January 18, 2023
Even though some people are crying about the statement due to being so offended and fragile, one person who is supporting the player's decision is his very own coach.
When reporters asked his coach, John Tortorella the head coach of the Flyers said that it's up to the players to stand up for their convictions not him.
"He's being true to himself and to his religion. … It's one thing I respect about Provy, he's always true to himself," the head coach went on to say.
Check out the video of the coach defending his player in the tweet below:
Flyers head coach John Tortorella defended Provy and refused to bench him tonight:

"He's being true to himself."
pic.twitter.com/ZPbbKMqFi1

— Greg Price (@greg_price11) January 18, 2023
Backlash is only growing around the NHL player for refusing to hit the ice during his pregame warm up, but he is not backing down. The fact that the coach and the team is still backing him only proves that there may still be a morsel of hope for non-woke sports in the industry…