A judge has blocked one of the U.S. government's key election information watchdogs, the Cybersecurity and Infrastructure Security Agency, in a new ruling that has major implications for the 2024 presidential election.
On Tuesday, the U.S. Court of Appeals for the 5th Circuit issued a ruling stating that the cybersecurity defense agency probably infringed upon the First Amendment in its attempts to collaborate with Silicon Valley to interfere in U.S. elections by censoring constitutionally protected speech.
Missouri Attorney General Andrew Bailey shared the news:
🚨BREAKING: We've just obtained an injunction against CISA, an agency within the Department of Homeland Security, that blocks them from violating the First Amendment rights of millions of Americans.
The order also applies to the White House, Surgeon General, CDC, and FBI.
If you don't remember, the Fifth Circuit already handed down a court order blocking the Biden Administration from silencing disfavored viewpoints.
CISA (Cybersecurity and Infrastructure Security Agency housed in DHS) was originally not included in the Fifth Circuit's order.
We filed a motion asking the Fifth Circuit to include CISA in their court order blocking further First Amendment violations.
It was granted. CISA is the "nerve center" of the vast censorship enterprise, the very entity that worked with the FBI to silence the Hunter Biden laptop story.
When it comes to defending the Constitution, Missouri doesn't back down.
Joe Biden has promised to appeal to the United States Supreme Court.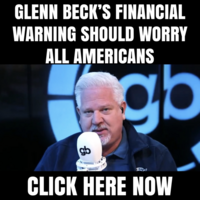 We look forward to defending your First Amendment rights at the nation's highest court.
A panel of three judges, all nominated by Republican presidents, determined that the Cybersecurity and Infrastructure Security Agency (CISA) had likely violated the First Amendment. They found that CISA had repeatedly engaged with social media platforms to push them into adopting more stringent policies regarding election-related speech, thus amending an injunction issued the previous month.
The ruling prohibits CISA, its director Jen Easterly, and several other top agency officials from taking actions that would "coerce or significantly encourage" tech companies to remove or restrict the dissemination of posts. Established in 2018, CISA has played a significant role in election security efforts, including communication with social media companies during the 2020 elections.
This decision paves the way for the Supreme Court to consider whether to take up the case, following a request from the Justice Department to temporarily suspend the 5th Circuit ruling.
The lawsuit, known as Missouri v. Biden, stands at the center of a growing legal and political movement that is attempting to secure all Americans' rights to criticize elections and demand voting integrity.
Subscribe to Kyle Becker's free "Relentless Podcast" on Rumble or on YouTube.