U.S. District Judge Tanya Chutkan, who is overseeing the federal case against former President Donald Trump pertaining to his objections to the 2020 election, has temporarily halted a gag order she placed on Trump earlier this week.
In her order on Monday, Chutkan ruled that Trump is prohibited from making or reposting statements "publicly targeting" special counsel Jack Smith and his staff, as well as Chutkan's staff or U.S. district court personnel. She additionally prohibited him from making statements about potential witnesses in the case and the substance of their potential testimony, severely limiting Trump's ability to defend himself on the campaign trail.
Special Counsel Jack Smith had campaigned for the gag order for weeks, arguing that Trump would be able to "threaten" potential jurors or members of his staff otherwise.
In response, Trump's legal team immediately filed an appeal and referred to the order as an "abomination" and an affront to free and fair elections. "Today's decision is an absolute abomination and another partisan knife stuck in the heart of our Democracy by Crooked Joe Biden, who was granted the right to muzzle his political opponent, the leading candidate for the Presidency in 2024, and the most popular political leader in America, President Donald J. Trump," the Trump campaign wrote in a statement shortly after the order was imposed.
"President Trump will continue to fight for our Constitution, the American people's right to support him, and to keep our country free of the chains of weaponized and targeted law enforcement."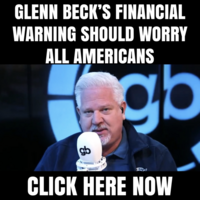 Just days after the ruling, Chutkan temporarily halted her own order in response to the Trump campaign's appeal. The Obama appointee instructed prosecutors and Trump's attorneys to submit briefings on the matter, giving the Justice Department until Wednesday to respond to Trump's request for a longer pause on the gag order. Trump's legal team will then be required to respond by the following Saturday.
Trump is also under a limited gag order pertaining to New York Attorney General Letitia James' fraud case against the former president and his businesses.