A cohort of 18 Republicans broke from their caucus Wednesday, voting with Democrats to kill a bill directing the Defense Department to ban drag show performances and pride-themed events from funding and accommodation on military bases.
The revolt resulted in a defeat for a measure that conservatives, led by Rep. Chip Roy (R-TX), had described as a common-sense way to limit social justice and "woke" messaging in the military at a time when the U.S. is engaged in foreign theaters around the world, most notably in backing Ukraine during its ongoing war with Russia.
"The Department of Defense should be focused on maintaining military readiness and securing our nation," wrote Rep. Roy in a letter he released on X. "Defense officials dedicating precious time or resources supporting political divisive events like 'Drag Queen Story Time' is a shockingly gross abuse of taxpayer dollars," he said.
"These events distract from the Department's mission and do not further our ability to win wars. The Department of Defense should focus resources on advancing America's national security interests, not a radical gender ideology," Roy added.
The Pentagon should be MORE focused on maintaining military readiness (like shoring up our intel) than hosting drag queen events and indoctrinating troops

Rep. Roy is leading the fight to BLOCK federal funds from pushing woke LGBT ideology on the military#ShrinkDCGrowAmerica https://t.co/3aEmienlG3 pic.twitter.com/J8QTaiLrfE

— Rep. Chip Roy Press Office (@RepChipRoy) April 13, 2023
Conservatives intent on shaming the 18 Republicans who caused the bill's defeat immediately posted their names. Some of the members, including Rep. Ken Buck, first ran for office during the Tea Party wave of 2010 and were once seen as being on the bleeding edge of the conservative movement.
@BuckForColorado needs to be primaried. It's clear he's been compromised. He definitely needs to be kicked out of the Freedom Caucus.

— Matt Wells (@bigredmatt1011) September 28, 2023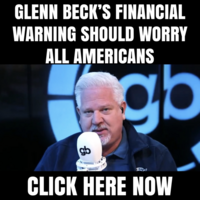 In 2021, the Senate confirmed Rachel Levine, the first transgender military official to require its approval and an early appointment by the Biden administration to serve as the Defense Department's Assistant Secretary for Health. The move provoked widespread outrage among conservative critics of the Biden administration who blamed America's weakened standing on the international stage on what they said were theatrical moves by the president to prioritize gender diversity over military readiness.
In addition to propping up the sagging Ukraine summer offensive with hundreds of billions of dollars, the U.S. military is also monitoring China's aggression against Taiwan. Secretary of State Anthony Blinken recently acquiesced to Chinese demands during his visit to the mainland where he said the U.S. does not recognize Taiwanese independence. Months later, Treasury Secretary Janet Yellen reportedly ate hallucinogenic mushrooms before meeting with the country's top economic officials.