Two polling places in Louisville, Kentucky had voting hours extended by 30 minutes on Tuesday due to a gas leak. Kentucky's gubernatorial election between incumbent Democrat Andy Beshear and Republican Attorney General Daniel Cameron is projected to be one of the nation's most-watched races.
Polling locations in Kentucky opened at 6 a.m. on Tuesday and remained open until 6 p.m.
While the Republican Party controls majorities in both chambers of the state legislature, Democrat Governor Andy Beshear has maintained a polling advantage over his Republican challenger throughout the primary campaign. Other pollsters, including Emerson College, have pegged the race as a dead heat.
Shortly after 4 p.m. Tuesday, the official spokesman for the Jefferson County Clerk's Office, Erran Huber, announced that two polling locations would have extended hours due to disruptions earlier in the day. Circuit Court Judge Brian Edwards granted the county's request to leave the polling locations at Blue Lick Elementary School and Highland Baptist Church open for an extra 30 minutes, according to a report from WDRB.
The Highland Baptist location was closed for 30 minutes due to a reported gas leak while a police pursuit caused a nearly identical delay at Blue Lick Elementary. Officials stated that anyone in line by 6:30 p.m. local time would be allowed to vote.
A judge granted a 30-minute extension for two polling locations in Louisville due to a gas leak and police pursuit https://t.co/Kf9ZBEeSDT

— WDRB News (@WDRBNews) November 7, 2023
Turnout in Kentucky is expected to be roughly on par with last year's number of roughly 42 percent. Early vote totals in the state were up by roughly 7,000, WDRB reported.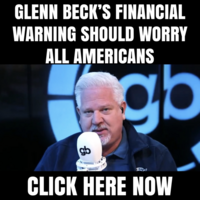 Polls are officially closed across Kentucky with mixed early signs as of 7:15 p.m. ET. Cameron is currently underperforming Republican totals from the 2019 gubernatorial election in Taylor County, while Governor Beshear in Elliott and Magoffin counties.
Election analyst Dave Wasserman reported that early returns point towards a close race in what was once viewed as a potential blowout for Beshear.
And, latest numbers in Taylor Co. just pushed Cameron (R) margin there up to 59%-41%, which is closer to Bevin's (R) '19 number. #KYGOV isn't going to be a blowout tonight.

— Dave Wasserman (@Redistrict) November 8, 2023