Following an address by President Joe Biden, in which he stated that fourteen American citizens have been confirmed killed in Hamas' unprovoked attack on Israel, National Security Advisor Jake Sullivan told the White House Press Corps that the U.S. Government is aware of twenty Americans who are still missing in Israel as of this report.
While Sullivan confirmed the count of 14 dead and 20 missing Americans he was unable to specify how many of those still missing are hostages held by Hamas.
NOW – 20 or more Americans "are missing" in Israel.pic.twitter.com/4MmsZJTptr

— Disclose.tv (@disclosetv) October 10, 2023
Speaking to reporters, Sullivan explained:
"Like many of you, we watched in horror and anguish the scenes of butchery against innocent civilians at the hands of Hamas terror on Israel. More than 1000 men, women, and children were slaughtered in their homes, on the streets, and in desert fields. Among them at least 14 Americans. We mourn for all of their lives and we are working with Israelis to determine the whereabouts of the missing including missing American citizens. As the president just said, what we have seen from Hamas the past few days is the same evil and barbarity that we have Seen from ISIS. The unspeakable horrors that they perpetrated on people, women, children, elderly, and babies, this is what we saw in Iraq and Syria as ISIS rampaged."
Regarding the missing Americans, he told the press, "We do not know about their condition and we cannot confirm the precise number of American citizens. We believe there are 20 or more Americans who are missing. I want to underscore and stress: that that does not mean necessarily that there are 20 or more American hostages, just that is the number that are unaccounted for. We will work hour by hour, both to determine whether we can account for any of those Americans or to confirm exactly what the number of Americans who are being held hostage and we will come back to you with that information as soon as we have it."
In his pre-written remarks, Sullivan noted, "We know U.S. citizens are among the missing and we know U.S. citizens, as the president just said, are among the hostages. We are working with the Israeli government and with our regional partners on every aspect of the hostage crisis, including sharing intelligence and deploying experts from across the U.S. government to advise the Israeli government and coordinate with them on hostage recovery efforts. As the president just said there is no higher priority than the safety and well-being of American citizens being held hostage overseas."
As previously reported by Trending Politics News and several other outlets, the announcement was preceded by a press conference held by four families of missing Americans who reported that they have had zero contact with the State Department, the Biden Administration overall, or the Israeli government since the hostilities began.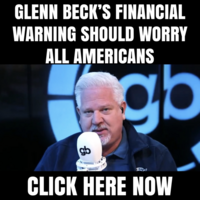 Sullivan seemingly confirmed that reporting when he answered a reporter saying that Biden has not yet been in contact with any of the 14 families of the missing Americans.
Reporter: "Has the President spoken to any of the families of the 14 American citizens who were killed?"

National Security Advisor Jake Sullivan: "He has not yet spoken with the families…" pic.twitter.com/Thh0RNaocx

— The Post Millennial (@TPostMillennial) October 10, 2023
Sullivan also would not say whether or not the Biden Administration will move to re-freeze the $6 Billion in assets recently released for Iran's use.
WATCH: