The Middle East conflict has escalated as Hamas launched one of its largest attacks on Israel in decades this weekend. The assault has claimed the lives of at least 27 Americans, while 14 others are still unaccounted for, confirmed by White House Press Secretary John Kirby.
"We're obviously doing everything we can to support and inform the families," Kirby stated today.
The initially reported four American fatalities swiftly climbed to nine, and now stands at 27, leaving the nation in mourning. The tragic update came as a blow to five more American families who were delivered the heart-wrenching news of their loved ones' passing.
The violent onslaught led by Hamas has not only resulted in a significant loss of life but has also seen Americans among the hostages taken into Gaza. Although the exact count remains undisclosed, the hostage situation unfolds as a concerning international dilemma.
The Israeli government, in retaliation, has formally declared war, amplifying the tensions in the already volatile region. With at least 700 Israeli lives lost and over 1,600 injured, the crisis has paved a way for international intervention. The Palestinian death toll too has been severe, with at least 413 reported dead and nearly 2,300 wounded. In retaliation, Hezbollah attacked Israeli positions on Wednesday.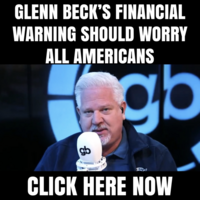 משרד הבריאות מעדכן על 1590 פצועים שפונו לבתי החולים נכון לשעה 23.30

מהם:
19 אנוש, 293 קשה, 315 בינוני, 715 קל, 20 חרדה ו-181 בהערכה רפואית.

משה בר סימן טוב, מנכ״ל משרד הבריאות הגיע הלילה לבתי החולים סורוקה וברזילי >>

— משרד הבריאות (@IsraelMOH) October 7, 2023
In response to the escalating violence, the U.S. has expedited additional munitions and the Ford carrier strike group to Israel, aiming to fortify the nation's defense against further assaults.