Steve Laffey, the former mayor of Cranston, Rhode Island, has announced his withdrawal from the 2024 Republican presidential nomination race. Laffey, who had declared his candidacy in February, expressed his disappointment in a recent interview with ABC News.
"I love being on the trail. I love meeting people," he said. "I am crestfallen that I wasn't able to cross the chasm."
Despite his enthusiasm for the campaign trail, Laffey struggled to make a significant impact in national polls. He attributed his lack of visibility to his relatively low name recognition, which hindered his chances of qualifying for the debate stage.
Beyond financial constraints, Laffey has expressed a profound disillusionment with the Republican Party's current direction. "I don't have an avenue to tell people with a straight face, 'It's now October — how do I take off and take New Hampshire and keep going?'"
"But at the same time, I'm telling people the GOP is dead," he remarked.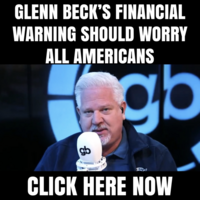 Best known for his tenure as the mayor of Cranston, Rhode Island, from 2003 to 2007, Laffey has before sought a higher political office. In 2006, he ran in the Republican primary for the U.S. Senate in Rhode Island but was defeated by incumbent Senator Lincoln Chafee. The primary was notably contentious, drawing national attention due to the broader implications for control of the Senate.
Looking ahead, Laffey has announced his intention to register as an independent, distancing himself from the party he once represented. "I am really really upset about certain things with my party. I will be leaving the party," he stated.
He informed ABC News that he sees "no hope" for the Republican Party, except for his own campaign. He places a significant portion of the blame for the party's current state on former President Donald Trump, whom he believes should be incarcerated. "He's an authoritarian figure who's getting stronger," Laffey commented.
Despite facing multiple indictments, Trump remains a dominant figure in the Republican Party, leading as the GOP's favorite to contest Biden. Laffey sees figures like Republican Matt Gaetz (R-FL) as a direct consequence of Trump's influence. The ousting of former Speaker Kevin McCarthy from his House of Representative role was a turning point for Laffey, leading him to lose hope in the party's future.
Financially, Laffey's campaign faced challenges. According to his FEC filing, he raised a modest $18,589.04 with $106,484.95 cash on hand by the end of the second quarter. After settling his campaign's outstanding bills, Laffey plans to donate the remaining funds.
"There's worse things than watching 'Hawaii Five-0,' the original one, on a Friday night eating some Breyers ice cream," Laffey joked. "You haven't heard the last from me. It just won't be, at least for now, as a Republican candidate for president, and it won't be as a Republican."
As for his future plans, Laffey intends to take a month-long break to travel with his family. However, he hinted that this is not the last the public will hear from him. "You haven't heard the last from me. It just won't be, at least for now, as a Republican candidate for president, and it won't be as a Republican," he concluded.