The Biden administration has announced a new proposal to curb the use of gas-powered vehicles. The U.S. Department of Transportation (DOT) and the National Highway Traffic Safety Administration (NHTSA) have proposed new fuel economy standards that aim to reduce the nation's dependence on fossil fuel energy sources and improve energy conservation.
The proposal outlines a progressive increase in fuel economy standards. The proposed standards would increase at a rate of 2 percent per year for passenger cars and 4 percent per year for light trucks. For heavy-duty pickup trucks and vans (HDPUVs), the increase would be at a rate of 10 percent per year.
"Better vehicle fuel efficiency means more money in Americans' pockets and stronger energy security for the entire nation," said U.S. Transportation Secretary Pete Buttigieg.
The NHTSA projects that by 2032, the proposed standards would require an industry fleet-wide average of roughly 58 miles per gallon (mpg) for passenger cars and light trucks. For HDPUVs, the industry fleet-wide average would be approximately 2.6 gallons per 100 miles by 2038.
The standards are expected to reduce average fuel outlays over the lifetimes of passenger cars and light trucks by $1,043 and of HDPUVs by $439. This move is in line with the Biden administration's desire to reduce greenhouse gas emissions.
The administration has been vocal about its goal to have half of all new vehicles sold in the U.S. be electric by 2030.
The new proposal is expected to face opposition from automakers and other industry groups who argue that the transition to electric vehicles (EVs) should be market-driven. However, the Biden administration maintains that government action is necessary to accelerate the shift towards EVs and meet climate goals.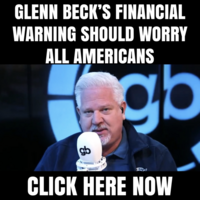 The proposal will undergo a period of review before it can be finalized. The NHTSA will hold a virtual public hearing during the public comment period to gather feedback on the proposal. The proposal also has implications for consumers.
Fox News writes:
On July 17, General Motors Vice President of Global Regulatory Affairs David Strickland met with White House officials as part of the administration's pre-rule procedure and presented data showing the CAFE standards could cost companies up to $300 billion. Those costs would come in the form of government fines for not meeting fuel efficiency requirement, according to the presentation.

In March 2022, NHTSA finalized its proposed CAFE standards for model years 2024-2026, mandating an industry-wide fleet average of about 49 miles per gallon by 2026. The agency acknowledged in an accompanying report the standards would cost automakers an estimated $236.5 billion and projected car prices to rise by more than $1,000.

And the proposal Friday comes three months after the EPA proposed the most aggressive tailpipe emissions ever crafted, which it said would cause 67% of new sedan, crossover, SUV and light truck purchases to be electric by 2032.

NHTSA said its rules would "complement and align with" the EPA's emissions standards.