A virulent pro-Hamas Biden administration employee is scrubbing her social media posts after The Daily Wire captured her extreme stances in support of Palestinian freedom, including pictures of Hamas terrorists parachuting into Israel with guns in hand.
The article was highlighted by U.S. Senator Ted Cruz (R-TX) who called past statements by Department of Homeland Security (DHS) staffer Nejwa Ali "indefensible" and coming from an "antisemitic radical."
Indefensible. This antisemitic radical should be fired immediately.

Biden "Department of Homeland Security officer is repeatedly posting pictures of Hamas terrorists parachuting in with guns and writing, 'F*** Israel and any Jew who supports Israel.'" https://t.co/bO7jOCrYnI

— Ted Cruz (@tedcruz) October 18, 2023
Over the years, Ali has posted her prominent, expletive-ridden criticism of Israel across Instagram and LinkedIn, two of her preferred platforms for espousing the hope that Hamas terrorists would one day free the Palestinian people from their territories in Gaza and the West Bank.
"F*** Israel and any Jew who supports Israel," she wrote on Instagram after the attack on Israel by Hamas earlier this month. "F*** Israel, the government, and its military. Are you ready for your downfall?" Two days later she posted an antisemitic Jewish cartoon featuring an enlarged nose.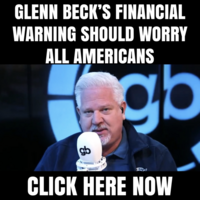 Ali, who posts under the pseudonym "Falestine Mi Amor," was hired by DHS in 2019 after losing her position at the Palestinian Liberation Organization (PLO) in Washington, D.C. following its expulsion from the country by the Trump administration. There she worked as an "Asylum Officer" and was tasked with "applying immigration laws and regulations to asylum applications."
In January, Ali transitioned to the U.S. Customs and Immigration Service (CIS) as an "Adjudication Officer" which the agency describes as responsible for "analyz[ing] new or amended legislation and policy, prepar[ing] written reports of findings, and review[ing] and mak[ing] determinations on cases for immigration benefits." Adjudication officers also work on the front lines to ensure that immigrants entering the country do not pose a domestic threat of terrorism.
Asked by The Daily Caller whether Ali was vetted before hiring or continues to work at CIS, a division of DHS, a spokesperson said "USCIS strongly condemns antisemitism and the use of violent rhetoric in any form."
"USCIS employees are held to high ethical standards both on and off duty, including their presence on social media," DHS spokesman Matthew Bourke said. "Any violation of these standards is taken seriously by the agency."
CIS declined to state whether it properly vetted Ali before hiring her, though added in a statement that "applicants seeking employment with USCIS are thoroughly vetted and subject to extensive security and background checks before they can receive a permanent position with the agency."
Reached for comment, Ali was unrepentant in her past views or work histories and declined to admit whether she was honest with DHS about her past work for PLO before she became an agent of the federal government.
"That's none of your f***ing business. Mind your business before I call the police. If I were you I'd respectfully hang up the phone right now," she told a Daily Caller reporter.
Asked if her pro-Hamas views conflicted with her job responsibilities, she replied, "That does not affect the ability to do my job at all. You can mind your own business."
During the Obama administration, Ali posted a number of remarks calling for a boycott of Israel and divestment of its support from the U.S.
"F*** APARTHEID Israel and any Israeli that supports that bulls***. F*** you, may Allah forgive you," she wrote in 2017 alongside pictures of violent insurrectionists including Che Guevara.
Many of the posts have since been deleted.
President Joe Biden traveled to Israel on Wednesday to reaffirm U.S. support for its key Middle Eastern ally following devastating attacks from Hamas that have killed more than 1,400 and seen hundreds taken hostage. His lackluster press conference with Prime Minister Benjamin Netanyahu was ostensibly intended also to push back against the growing anti-Israel sentiment among elected Democratic lawmakers like Congressman Rashida Tlaib (R-MI) who called for Israel to "de-escalate" the conflict following the initial attack by Hamas. Pro-Hamas demonstrations broke out across the U.S. and college campuses on Friday following a global "Day of Jihad" intended to support the Palestinian incursion into Israel.