In a big-time blunder, President Joe Biden's White House social media team inadvertently released an uncensored photograph revealing the faces of members of the elite "Delta Force" (Combat Applications Group, or CAG) during a recent operation in Israel.
The Instagram post, which was deleted an hour after posting, had already been viewed by hundreds of thousands.
The photo, meant to highlight the cooperation and involvement of U.S. special forces in assisting Israeli forces during a hostage rescue operation, became a focal point due to the sensitive nature of the operation.
In exposing the identities of these special forces members, the Biden Administration has faced a barrage of criticism from both sides of the aisle.
The Whitehouse media team shared this picture last night (I added the black boxes) without blurring or censoring the faces of the "Delta Force" (CAG) operator's faces. They deleted it an hour later after hundreds of thousands had already viewed it.

This is a massive failure on… pic.twitter.com/ROegvYWzit

— Sam Shoemate (@samosaur) October 19, 2023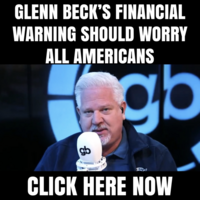 It's alarming that, on top of countless foreign policy failures, the Biden Administration can't even manage an Instagram post without jeopardizing national security or compromising the hardworking military personnel who maintain it.
REACTIONS:
Biden just doxxed the special forces team he sent to Israel to help free the hostages

— Jack Poso 🇺🇸 (@JackPosobiec) October 19, 2023
As if this is their only failure

— MagLevIsMagLAME (@MagLevIsMagLAME) October 19, 2023
this administration is run by idiots and foreign spies

— Bobby D. (@RealSaltySlim) October 19, 2023
We need to expand the phrase, "never underestimate Joe's ability to eff something up" to "never underestimate the Biden Administration's ability to eff something up".

— Rhonda Thomas (@RhondaT75962013) October 19, 2023
We have idiots running the Country!

— Sherri KC (@kc_sherri) October 19, 2023
Turns out that stolen elections have consequences.

— MiddleMaga.com (@StucknDaMid) October 19, 2023