A Christian family who fled Germany more than 15 years ago after facing prosecution for homeschooling their children is now facing deportation under President Joe Biden at the same time that hundreds of thousands of migrants are being placed throughout the nation.
Uwe and Hannelore Romeike are today the proud parents of seven children and one grandchild, having for the past 15 years resided in Tennessee since leaving their home country after facing criminal charges for homeschooling their children. The country forbids homeschooling, mandating lessons on tolerance and inclusivity that the government argues can only be taught in public schools.
Five years after arriving in the U.S. and pleading for asylum, their request was denied under the Obama administration.
"The goal in Germany is for an open, pluralistic society," the Justice Department wrote in a legal brief at the time. "Teaching tolerance to children of all backgrounds helps to develop the ability to interact as a fully functioning citizen in Germany."
The couple, speaking with Fox News, explained how they were afforded the right to stay in Tennessee while their appeals process continued.
"They found that the Romeike family did have a well-founded fear of persecution based on their participation in a particular social category, that being homeschoolers," Kevin Boden, an attorney representing the family, said.
"The Obama administration appealed that to the Board of Immigration Appeals. That appeal court agreed with them, as did the Sixth Circuit, and the Supreme Court denied it…. We think this is, in fact, an asylum case. We do think they have a well-founded fear as we testified."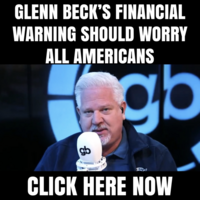 "I can tell you today, I talked to families today that have fear in Germany and the fight there, the persecution there, is very real today as it was 15 years ago," Boden continued.
The targeting of an otherwise law-abiding Christian family by the Biden Justice Department has critics crying foul given the ongoing surge of migrants across America's southern border, flooding cities and overwhelming social services. Even prominent Democrats like New York City Mayor Eric Adams have slammed President Biden for failing to stem the tide that he said threatens to "destroy" the Big Apple.