A disgraced non-binary former employee with the Biden Department of Energy was discovered to have accumulated even more clothing from an Africa-focused designer who reported her luggage containing the articles missing more than 5 years ago.
Former energy waste expert and noted kleptomaniac Sam Brinton was the target of a search warrant by the Metropolitan Washington Airports Authority (MWAA) Police Department, who stated Tuesday that additional clothing items belonging to Tanzanian designer Asya Khamsin were returned upon their discovery at Brinton's home. In the weeks since the search, police have charged Brinton with felony grand larceny of items worth over $1,000.
The curious case of the missing luggage began in 2018 when Khamsin reported her bag missing at the Ronald Reagan National Airport. Speaking with Fox News, Khamsin explained how she saw Brinton wearing her clothes years after the report and long after the trail had gone cold with luggage detectives.
"I saw the images. Those were my custom designs, which were lost in that bag in 2018," Khamsin told Fox News Digital at the time. "He wore my clothes, which was stolen."
Brinton gained notoriety last November when he was fired from his role as a nuclear waste policy leader at the DOE's Office of Nuclear Energy over charges related to stolen luggage on other occasions. The slippery scientist was on the lam for months before being arrested as a "fugitive from justice" in May.
The trail of sticky fingers stretched across airports in Minneapolis, Las Vegas, and other locations where Brinton nabbed bags containing as much as $2,500 in women's clothing items which he then went on to wear while giving public speeches like the one that got him noticed by Khamsin. Brinton escaped jail time on both previous occasions and was previously placed on leave by DOE before termination.
At the time, a coalition of Republican congressmen signed an open letter to President Joe Biden questioning why a political appointee with such a nasty habit was placed in charge of a task as serious as nuclear waste disposal. Sixteen GOP members called for the removal of Brinton; most notably, Marjorie Taylor Greene, Andy Biggs and Louie Gohmert wanted the ouster.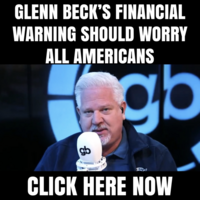 "It is simply not possible for an individual to represent American values and simultaneously violate the felony laws of the land," they wrote.
"Brinton's actions, along with your Department's lack of transparency when dealing with this matter, reflect poorly on the Department of Energy, and they raise concern as to the Biden Administration's priorities when appointing high-ranking officials."