Huge news is now developing for controversial former United States intelligence contractor Edward Snowden, as news broke that he has been granted citizenship in Russia per the order of President Vladimir Putin. This is a big deal for Snowden, the man who revealed that the National Security Agency was spying on the American people through emails and phone calls.
According to the Daily Wire, Putin officially signed the order granting Snowden the citizenship on Monday. Snowden has been living in the city of Moscow evading U.S. authorities since 2013. The former intelligence worker had previously received permanent residency to live in the country back in October 2020.
"Snowden worked as a contractor for the National Security Agency in 2013 when he left his job at an NSA facility in Hawaii and flew to Hong Kong. From there, Snowden released thousands of documents on U.S. domestic surveillance programs and global security operations. While some have hailed Snowden's actions, U.S. authorities have sought his extradition to prosecute him on charges of violating the Espionage Act," the report stated.
"Snowden was a systems administrator for the CIA before he moved into the private sector working for the contractors Dell and, later, Booz Allen Hamilton. While at Dell, Snowden began contract work for the NSA, working at a facility in Japan before moving to a facility in Hawaii. In early 2013, Snowden left Dell and went to work for Booz Allen, staying at the same Hawaii-based NSA facility," the Daily Wire continued.
The report then said, "In 2013, Snowden began downloading thousands of classified documents on U.S. and foreign intelligence operations. After leaving the U.S., Snowden began sharing his cache of documents with journalists who began reporting out some of its contents. Snowden's supporters praised him as a whistleblower for revealing information on NSA domestic surveillance operations. Critics accused Snowden of irreparably harming U.S. national security and endangering American lives."
The leaks from Snowden led to then-President Barack Obama, along with Congress, taking steps against what many viewed as unconstitutional violation of the privacy by the NSA. Top officials for the U.S. government then moved to put an end to the spying program that was, at the time, gathering and storing data on millions of American citizens. All of this, of course, without their knowledge and without a warrant, violating the Fourth Amendment.
In 2014, the House Intelligence Committee started an investigation into the leaks, which resulted in the publication of a 38-page report two years later that was very critical of the former intelligence contractor. The report ultimately concluded that Snowden was "not a whistleblower."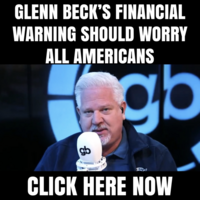 "Snowden caused tremendous damage to national security, and the vast majority of documents he stole have nothing to do with programs impacting individual privacy interests – they instead pertain to military, defense, and intelligence programs of great interest to America's adversaries," it said.
"Snowden moved to Russia and received asylum protections to hide out of reach of U.S. authorities. From Moscow, Snowden leads the Freedom of the Press Foundation that monitors 'press freedom violations in the United States,'" the Daily Wire reported.
Regardless of your personal opinion on Snowden, the good thing that came out of all this was that we found out we were being spied on and the program was then brought to an end.
"While Snowden has criticized the treatment of journalists in the U.S., he has been silent on critiquing Russia's own instances of restricting journalism and limiting transparency," the report noted.